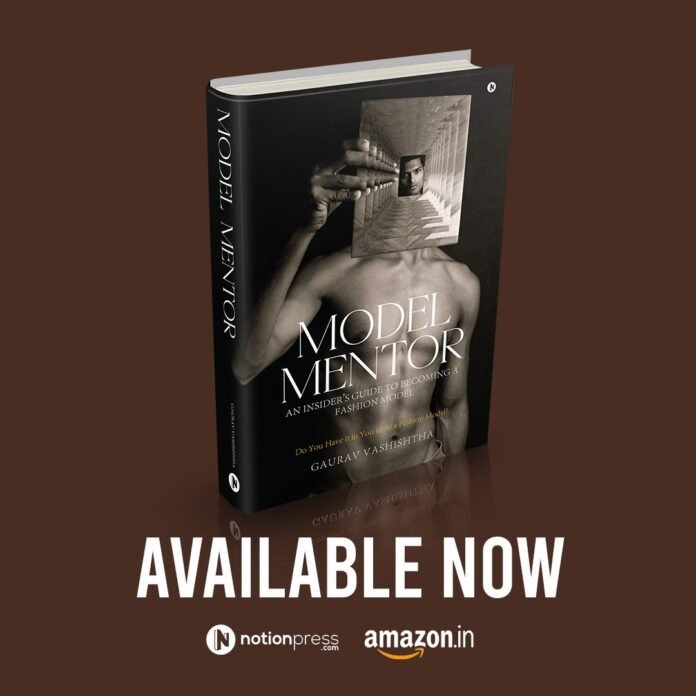 The Model Mentor, authored by Colonel Gaurav Vashishtha, is a groundbreaking non-fiction career guidebook that delves into the complex world of fashion modeling. With over two decades of service as an Indian Army Officer and expertise in human resource and logistics management, Colonel Vashishtha brings a unique perspective to the realm of modeling. Released on 16th May 2023, this book aims to mentor aspiring models, assist industry professionals, and shed light on the intricacies of the fashion industry.
A Multi-Talented Author
Colonel Gaurav Vashishtha is not just an accomplished military officer but also an acclaimed fashion and fine arts photographer and an amateur model mentor. With more than a decade of experience as a self-taught photographer, he has mentored numerous fashion models, contributing to the development of aspiring talents for the fashion industry. Colonel Vashishtha's exceptional observation skills and visual acuity have enabled him to capture the dynamics of the fashion world through his photography showcased on his website, GVTHELENSMAN.COM, and the Instagram page (@GVTHELENSMAN).
A Mentorship for Aspiring Models
The Model Mentor serves as an invaluable resource for individuals seeking a career in fashion modeling. It provides practical guidance to navigate the intricate maze of the fashion industry. The book acts as a mentor, offering insights, advice, and cautionary tales to help young minds achieve their aspirations while safeguarding them from scams and exploitations prevalent in the industry. Additionally, it assists in building a professional portfolio and encourages established models to reinvent themselves and refresh their profiles. This comprehensive guide aims to bridge the gap between modeling agencies, production houses, designers, and clients by facilitating a better understanding of the needs and grooming requirements of models.
Wide Readership and Positive Impact
The Model Mentor caters to a broad audience, ranging from 16 to 75 years of age, appealing to anyone with an interest in fashion modeling. This all-encompassing book serves as a catalyst for creating a pool of model mentors who can nurture and guide future talents in the industry. As a pioneering work in this field, it fills a void by providing invaluable insights and knowledge previously unavailable to aspiring models and industry professionals alike.
Availability and Links
The Model Mentor is readily available on various platforms, including popular online marketplaces such as Amazon, Flipkart, and Notion Press. Interested readers can access the book through the following links:
Moreover, The Model Mentor is listed on renowned platforms like Goodreads, Amazon UK, and Amazon USA, as well as other e-commerce and book platforms, ensuring its widespread availability to readers worldwide.
Colonel Gaurav Vashishtha's – The Model Mentor is a remarkable book that combines the author's military expertise and experience in fashion photography and mentoring to offer a comprehensive guide to success in the fashion modeling industry. This enlightening book serves as a mentor, providing invaluable insights, tips, and cautionary advice for aspiring models while enlightening industry professionals on the needs and grooming requirements of models. With its broad readership and positive impact, The Model Mentor has set the standard as pioneering work in the field. Available on various platforms, this book is a must-read for anyone passionate about fashion modeling, from young aspiring models to seasoned professionals looking to reinvent themselves.