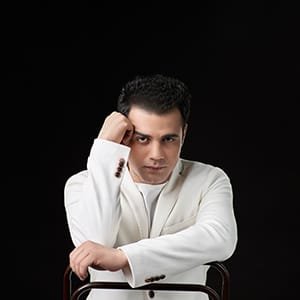 Rohit Sethi, the dynamic Director of Invincible Conglomerate, has woven a remarkable success story that spans industries, creativity, and a profound passion for growth. From cement and steel manufacturing to infrastructure projects, his conglomerate's journey has been one of expansion and innovation.
Heading the helm of a business empire that specializes in turnkey manufacturing of capital goods, Rohit Sethi's vision extends beyond industry norms. He has ventured into infrastructure, both commercial and residential, with projects that have taken root across India. What began as a modest venture in Hyderabad has now flourished into a pan-India operation, centered in Mumbai. Sethi's unique approach to leadership fosters a culture of creativity and autonomy among his employees, resulting in consistent delivery and consistent deliver.
Diversification has been key for Rohit Sethi. In addition to manufacturing, his group has made strides in clothing, law, and media. True to Life Media, a recent addition to the conglomerate, is poised to match international standards.
A firm believer in holistic living, Rohit Sethi's pursuits extend beyond business. His dedication to fitness, coaching, and writing has set him apart. As a professional kiteboard surfer, he embraces every facet of life. He's also a published author, having penned two books, "First God Betrayed Me, Then the Devil" and "The Void." A third book is set to launch soon.
Invincible Us Infrastructure, under Rohit Sethi's guidance, contributes to the nation's development by constructing sustainable, high-quality infrastructure projects that cater to the evolving needs of communities.
Rohit Sethi's multifaceted journey reflects his approach to life – seizing each moment, embracing challenges, and pursuing diverse passions. As he prepares to unveil his next book and continue his entrepreneurial journey, his story stands as an inspiration to many aspiring entrepreneurs and dreamers.
For a deeper glimpse into his endeavors, visit therohitsethi.com and follow him on Instagram : https://instagram.com/theofficialsethi . To explore the impact of Invincible Us Group of Companies, visit invincibleuskeystone.com and truetolife.in.