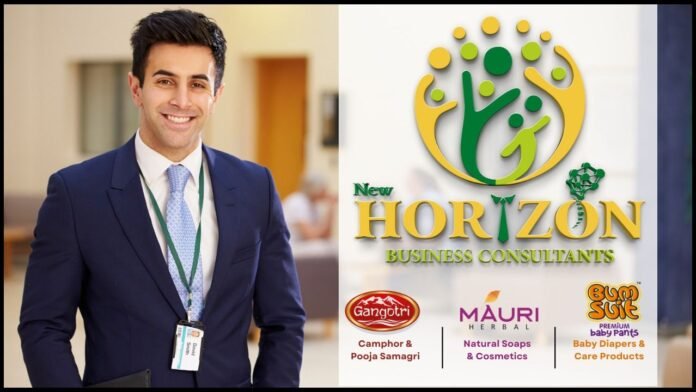 With a focus on innovation, strategy, and sustainable growth, New Horizon Business Consultants aims to revolutionize how businesses operate and succeed in the modern FMCG landscape.
Introduction: Founded on the principles of integrity, innovation, and dedication, New Horizon Business Consultants is a dynamic consultancy firm dedicated to empowering businesses to thrive in today's competitive FMCG market. With a team of experienced professionals, cutting-edge technology, and a client-centric approach, we are poised to make a significant impact in the FMCG business consulting sphere. We believe in driving businesses toward excellence, and our core idea is to bridge the gap between potential and success. We understand the challenges businesses face in the development of FMCG brands and products in the rapidly evolving market and provide tailored solutions that propel them to new heights. By combining expertise, creativity, and strategic thinking, we unlock opportunities and transform challenges into stepping stones for growth.
Our Services: At New Horizon Business Consultants, we offer a comprehensive range of services tailored to meet the diverse needs of businesses across the FMCG industry. Our strategic business consulting services delve deep into your organization's intricacies, identifying opportunities and challenges, and crafting innovative strategies that drive sustainable growth and enhance market presence. Our market research and analysis services provide in-depth insights, empowering you to make well-informed decisions in the ever-changing FMCG market landscape. We specialize in developing result-oriented sales and marketing strategies that boost revenue and elevate your brand visibility. Leveraging advanced data analytics, we optimize your business processes, enhance efficiency, and ensure data-driven decision-making. In this digital age, our expertise in guiding FMCG businesses through digital transformation initiatives ensures you stay ahead of the curve, embracing technological advancements effectively.
Why Choose Us: Choosing New Horizon Business Consultants means partnering with a team of seasoned professionals dedicated to your success. Our approach is rooted in a deep understanding of your unique challenges and objectives in the FMCG landscape, allowing us to tailor our services to meet your specific requirements. We prioritize a client-centric approach, ensuring your goals remain at the heart of our strategies.
What sets us apart is our commitment to excellence. We do not just deliver solutions; we deliver exceptional results. Our expert team, with their proven track record in their respective fields, guarantees high-quality and reliable services. We are not just consultants; we are partners invested in your success story. When you choose New Horizon Business Consultants, you choose a transformative journey toward enduring success.
We invite businesses to embark on a transformative journey towards success!
For more information, please visit our website at www.nhbconsultants.com, or contact us at info@nhbconsultants.com / +91 98116 97779 (WhatsApp only).
– Rajat Sharma
Senior Sales & Marketing Consultant | Company Spokesperson