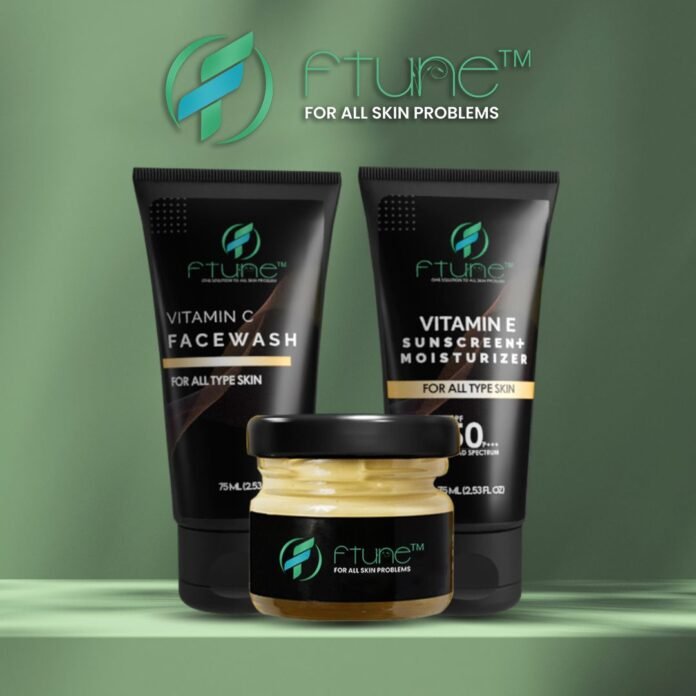 In the dynamic world of skincare, Ftune has emerged as a standout brand, offering a meticulously formulated solution that promises radiant and blemish-free skin. With a diverse range of offerings, an impressive customer base, and a commitment to customer satisfaction, Ftune has earned its place as a leading name in the industry.
Ftune's skincare line includes a trio of exceptional products: Ftune cream, Vitamin C face wash, and Sunscreen+moisturizer. This range is carefully curated to cater to different skincare needs, providing an all-encompassing solution for those seeking to enhance their skin's health and appearance.
Back in 2019, Ftune made its debut in the skincare market, and since then, it has taken the industry by storm. With a commitment to delivering quality and effective skincare solutions, the brand has rapidly gained recognition and a devoted customer base.
Ftune's journey to skincare excellence has seen remarkable success, evident in its substantial customer base. The brand proudly boasts a whopping 12 million customers and counting. This staggering figure is a testament to the trust and loyalty customers have placed in Ftune's products.
Ftune's skincare formula is not just innovative but also inspired by the prestigious "Dubai Formula." This blend of ingredients reflects their commitment to delivering exceptional results to their valued customers. It's a nod to their dedication to skincare excellence and effectiveness.
What truly sets Ftune apart is its unwavering commitment to customer satisfaction. The brand believes so strongly in the efficacy of its skincare products that it offers a money-back guarantee. This means that if customers do not achieve the expected results from their Ftune products, they can request a refund. It's a level of assurance that demonstrates Ftune's dedication to customer happiness and the effectiveness of their products.
In an industry brimming with choices, Ftune Beauty products have established themselves as not just another option but a trusted path to achieving radiant and flawless skin. With a diverse product range, a rapidly growing customer base, and an unshakable commitment to customer satisfaction, Ftune is poised to remain a prominent name in the skincare industry. Users seeking effective and reliable skincare solutions need look no further than Ftune.