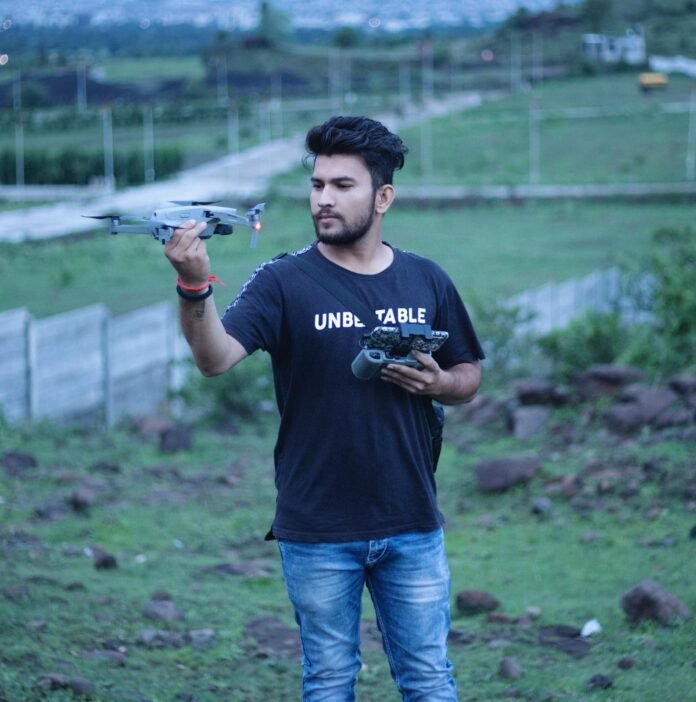 Photography is one such field in India where people have excelled themselves. Be it any category – fashion, lifestyle, wildlife or corporate, the photographers have made a niche for themselves today. Neeraj Chavan, a young and versatile person had his interest in clicking pictures and videos since his school. He started as an amateur photographer and became a pro at it by learning things online and watching photography and videography tutorial videos on YouTube and Instagram.
He did his schooling from Saint Francis De Sales High School aurangabad and pursued a degree in film making from Bharati Vidyapeeth school of photography pune.
While in college, he brought a cell phone for himself and started clicking random pictures and videos of places. Later, Neeraj got a professional Nikon DSLR camera for himself and clicked pictures of his friends in college. It was during this time he learnt the A to Z of photography skills like photoshop, lightroom and capture one softwares.clicking pictures from different angles, adjusting lighting, shutter speed, proper framing and much more in the camera. Through his self-learning, he became a well-known photographer and did a lot of Aerial shoots, wedding shoots, model shoots, product shoot, indoor and outdoor shoots. Apart from this, he also got an opportunity to click some of the well-known Bollywood celebrities Top 5 Instagram Influencers and political figures of Maharashtra.
Nowadays, he takes aerial photos of urban landscapes.his aerial photographs' work has been exhibited and published several times.
"I imagined a picture in my mind and made it a reality. When you learn the art of photography, you get complete exposure to be a photographer. I have also been learning to make films and it is a great learning experience", he said. Previously he has shot some of the short films like 'The Last Bus', 'Aakhri Hal ' and ' Juice'. Honing his skills, Neeraj Chavan has also been into wedding planner business and has his own company named DC Photography & Film Production . He has his presence almost everywhere on the internet including Facebook, Instagram, Twitter, Snapchat, Linkedin, YouTube , TikTok and Threads.