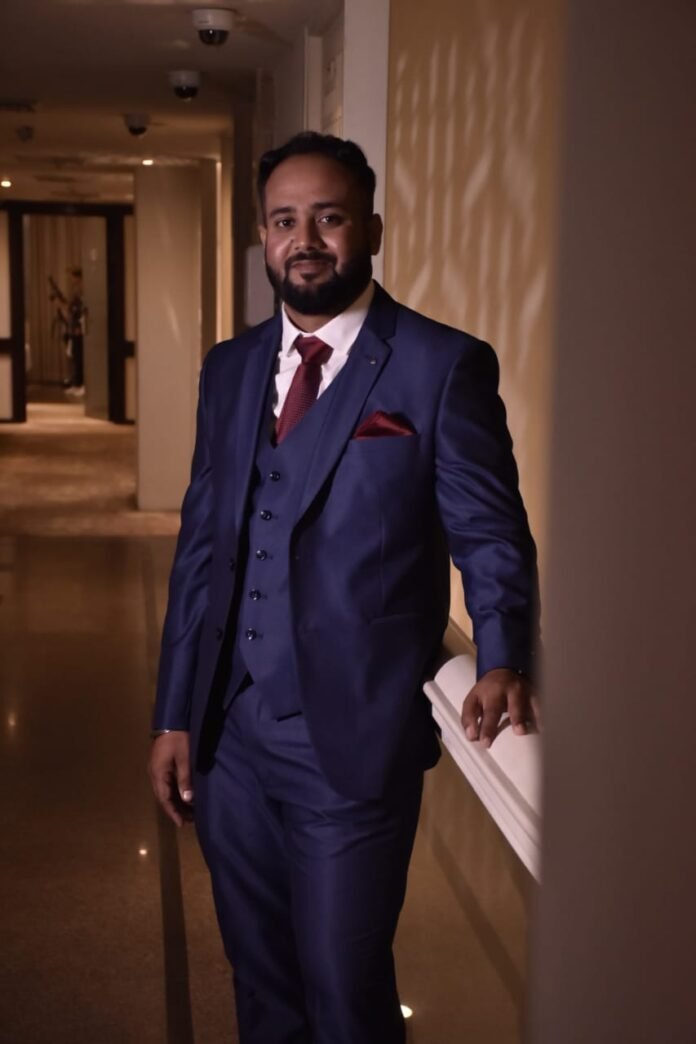 In the pulsating and ever-evolving realm of India's automotive domain, a phoenix has risen, spreading its wings to soar above the competition. Meet Care4wheel, a trailblazing venture founded by Shubhendu, a mechanical engineer with a profound passion for automobiles and a shrewd understanding of the business landscape. Backed by the strategic insights and financial support of Dr. Gyaneshwari Rai, a prominent dentist and key investor with extensive knowledge in sales and business development. Amidst a thriving and bustling market, Care4wheel emerged as the shining star, illuminating the industry with its groundbreaking and inventive approach.
Care4wheel is a prominent provider of professional doorstep car wash and detailing services in India. Founded in 2020 by two passionate entrepreneurs with a love for automobiles, the company had a vision to make car care more accessible and affordable for all. Since its inception, Care4wheel has grown exponentially, establishing itself as a nationwide brand with franchise outlets scattered across the country.
A significant part of Care4wheel's success can be attributed to its unique franchise model, which offers aspiring entrepreneurs a chance to establish their own doorstep car wash and detailing businesses with a relatively low investment and the potential for high returns. The company provides comprehensive technical and marketing support to its franchisees, in addition to granting them access to its proprietary software platform. This empowers franchisees to effectively manage their businesses and consistently deliver high-quality services to their customers.
Alongside its franchise model, Care4wheel also offers a diverse range of services, including car cleaning and car detailing at the doorstep. The company is committed to providing customers with the best possible car care experience and is continually innovating to meet the evolving needs of the market.
As India's auto market continues to flourish, Care4wheel is poised to maintain its leadership position. With a strong track record of success and an attractive franchise model for aspiring entrepreneurs, the company is well-prepared to capitalize on the market's growth potential. Its unwavering commitment to quality and innovation sets Care4wheel apart from its competitors, ensuring continued growth and success in the years to come.
The Care4wheel Franchise Model attracted many enthusiastic individuals who wanted to capitalize on the booming auto market. Take a closer look at their franchise options:
1. Micro Unit Franchise Model: Under this model, franchisees have the right to operate the Care4wheel system in their designated city or region. The company provides complete support for branding, marketing, technical assistance, and software support, making it an excellent option for local entrepreneurs.
2. Unit Franchise Model: Similar to the Micro Unit model, franchisees get the rights to operate in their city or region, but on a larger scale. Care4wheel ensures comprehensive technical and online support, making it easier for franchisees to manage their businesses effectively.
3. Master Franchise Model: This model allows franchisees to take the lead in a specific city, being responsible for overseeing all unit franchisees in that area. Master franchisees receive a percentage of the franchise fees when they help open new units or sell unit franchise licenses in their city.
4. State or Territory Franchise Model: As the head of all unit and master franchisees in a state or territory, franchisees get to provide technical support to all units in their designated area. Additionally, they receive a percentage of the franchise fees when they support the opening of new units.
The Care4wheel franchise model offers several compelling benefits for franchisees:
1. Low Investment: The initial investment required to start a Care4wheel franchise is relatively low, making it an appealing option for entrepreneurs with limited capital.
2. High Returns: Care4wheel franchisees have the potential to earn impressive returns on their investment, with the possibility of earning up to 10-12 Lacs per annum with a 75% profit margin.
3. Complete Technical and Marketing Support: Care4wheel provides franchisees with comprehensive technical and marketing support, assisting them in successfully launching and growing their businesses.
4. Vast Market Potential: The Indian car care market is vast and largely unorganized, presenting substantial growth potential for Care4wheel franchisees.
In a booming Indian automobile market, Care4wheel has emerged as a leading player with its exceptional franchise model. As a top provider of professional doorstep car wash and detailing services, the company offers aspiring entrepreneurs an opportunity to start their own car care businesses with low investment and high potential returns. With a dedication to delivering quality services and a commitment to innovation, Care4wheel is well-positioned to continue thriving and succeeding in the years ahead. The company's unique approach and dedication to customer satisfaction have truly set it apart, making it a key player in the rapidly evolving Indian automotive landscape.
Website : https://www.care4wheel.com/