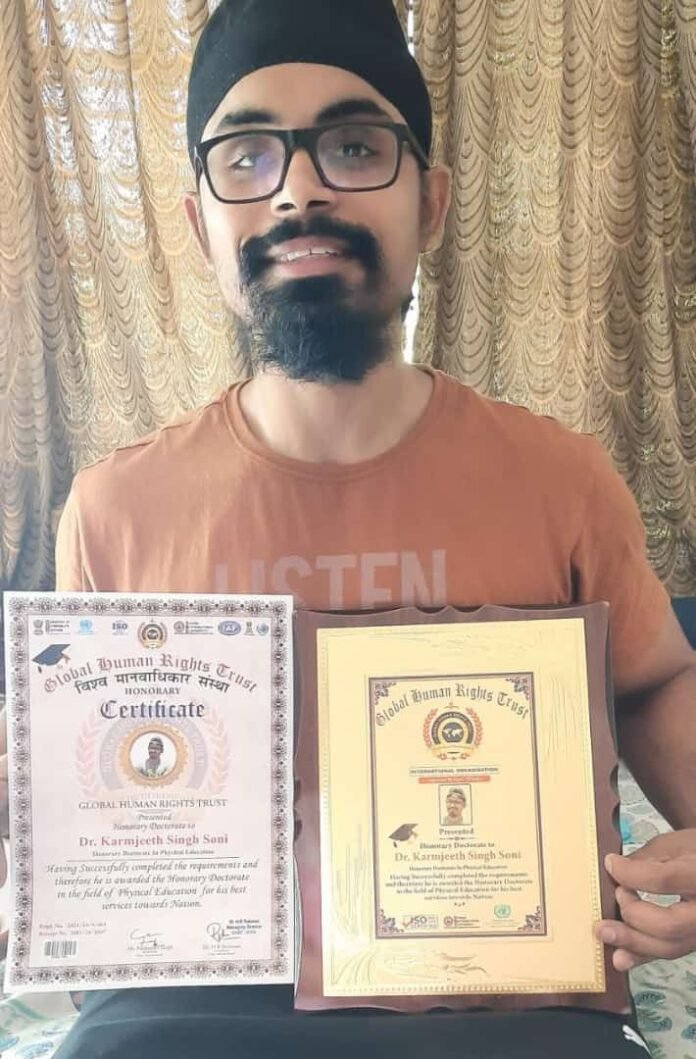 In an extraordinary display of talent and dedication, renowned bodybuilder Karmjeeth Singh Soni has been honored with a series of prestigious awards in the month of May. The king of bodybuilding, as he is fondly referred to by his fans and peers, has left an indelible mark on the world of fitness and athleticism.
The first accolade to adorn his illustrious career was the national prestigious award, which Karmjeeth received in the first week of May. This recognition served as a testament to his unwavering commitment and exceptional achievements in the field of bodybuilding.
Just two days after receiving the national prestigious award, Karmjeeth's name was nominated for the Pride of India award. His outstanding contributions to the realm of fitness and his remarkable triumphs made him a deserving recipient of this esteemed honor. To no one's surprise, Karmjeeth emerged victorious, solidifying his position as a true icon of the nation.
The third week of May brought further glory to Karmjeeth's already illustrious career when he was named Athlete of the Year 2023. This accolade, bestowed upon him by the sporting community, recognized his outstanding athletic prowess and his ability to inspire others with his incredible journey.
Adding to his achievements, Karmjeeth was recently awarded a doctorate in Physical Education, acknowledging his profound knowledge and expertise in the field of fitness and bodybuilding. This remarkable feat serves as a testament to his unwavering commitment to personal growth and his relentless pursuit of excellence.
Karmjeeth's extraordinary achievements have garnered attention not only from the fitness world but also from the entertainment industry. Bollywood singer Salim Merchant and actor Om Vaidya were quick to extend their congratulations, recognizing his exceptional accomplishments and the impact he has had on the world of bodybuilding.
With each accolade, Karmjeeth Singh Soni continues to redefine the boundaries of physical fitness and inspire countless individuals to strive for greatness. His journey serves as a shining example of what can be achieved through hard work, dedication, and an unwavering passion for one's craft. As the king of bodybuilding, Karmjeeth stands tall, representing the epitome of excellence in the world of fitness.