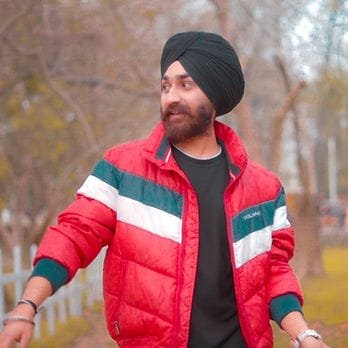 Dehradun – Delhi's very own singing sensation, Rahul Singh Rathore, has taken the music industry by storm with his melodic tunes and soulful compositions. Popularly known by his stage name "Rahul Rathore," this Indian-Punjabi talent has become a household name with his chart-topping hits and mesmerizing vocals.
Born on 10th October 1999 to a Sikh family in Mansarovar Park, Shahdara, Old Delhi, Rahul Rathore's passion for music ignited at a tender age. However, it was in Dehradun, where he spent his formative years with his maternal grandparents, that he nurtured his musical dreams. Completing his formal education, including high school and inter high school, at Sneha Doon Academy, Rahul simultaneously kick-started his singing career, captivating audiences with performances on the school stage.
His breakthrough came when he emerged as a talented singer, composer, and songwriter, specializing in bhangra style, pop, and R&B genres. Rahul Rathore's musical genius became evident when he released the hit single "CSB (Chai Sutta Bar)" in 2022, which quickly gained massive popularity among music enthusiasts.
Not one to rest on his laurels, Rahul Rathore continued to make waves in the music scene. His debut album "Dream Tape" further solidified his position as a rising star in the industry. Admired for his ability to infuse traditional bhangra beats with contemporary elements, Rahul's music strikes a chord with listeners across generations.
Behind Rahul's stellar performances lies a talented team that plays a crucial role in his success. Working under the esteemed Record Label – HR Gabru and signing a Music Distribution deal with One Music Records Distribution, Rahul's journey has been marked by unwavering support from industry professionals.
Guided by the skillful Music Producer – R Nade, Rahul collaborates with other gifted artists like Happy Singh, Nikhil Nahar, and Damanjeet Singh to create musical magic that leaves fans craving for more.
As he continues to evolve and innovate in the world of music, Rahul Rathore's unwavering dedication and creative prowess promise a bright and promising future. Fans and music enthusiasts eagerly await his upcoming projects, as he sets his sights on new milestones and achievements in the captivating realm of melody and rhythm.