July 2023, India – Aslomal Vijay Kumar, a prominent name in the spiritual product industry, continues to set the standard for authenticity and quality in the market, as reported by renowned business news correspondent Rajveer Singh. With a rich heritage spanning 150 years, the company remains at the forefront of providing genuine spiritual solutions to individuals seeking inner peace and holistic well-being.
Led by Father Arvind Kumar and Son Harsh Goyal, the sixth-generation successors, Aslomal Vijay Kumar operates from three major cities in India: Haridwar, Mathura, and Mumbai. Their specialization lies in Rudraksha, gemstones, and Vastu products, catering to both wholesale and bulk requirements of customers worldwide.
Singh's interaction with the company revealed that what sets Aslomal Vijay Kumar apart from the competition is their unwavering commitment to maintaining originality and eliminating duplicity. Each product in their extensive range comes with a lab certification and GST certificate, ensuring the utmost authenticity for customers. This dedication to quality has earned them a reputation as the go-to provider of spiritual products in India.
One of the company's unique offerings, as highlighted by Singh, is their extensive wholesale collection, comprising over 4,000 to 5,000 products. Aslomal Vijay Kumar doesn't just focus on sales; they go above and beyond to provide comprehensive information and support to traders who join their network. This holistic approach ensures the success of their partners in the spiritual products industry.
According to Singh's report, Rudraksha beads hold a significant place in Aslomal Vijay Kumar's product collection. Ranging from 1 to 21 Mukhi Rudraksha, these authentic beads are sourced from Nepal and Indonesia. The company takes pride in manufacturing all their products in-house, guaranteeing genuine and reliable spiritual items crafted with meticulous care and expertise.
During the interaction, Harsh Goyal, the sixth-generation heir of Aslomal Vijay Kumar, expressed his excitement about carrying forward the family's legacy of providing authentic spiritual products. With a deep-rooted passion for spiritual well-being, Goyal emphasized the company's mission of bridging the gap between traditional wisdom and modern science. By offering accessible solutions for a healthier lifestyle, Aslomal Vijay Kumar aims to empower individuals on their spiritual journey.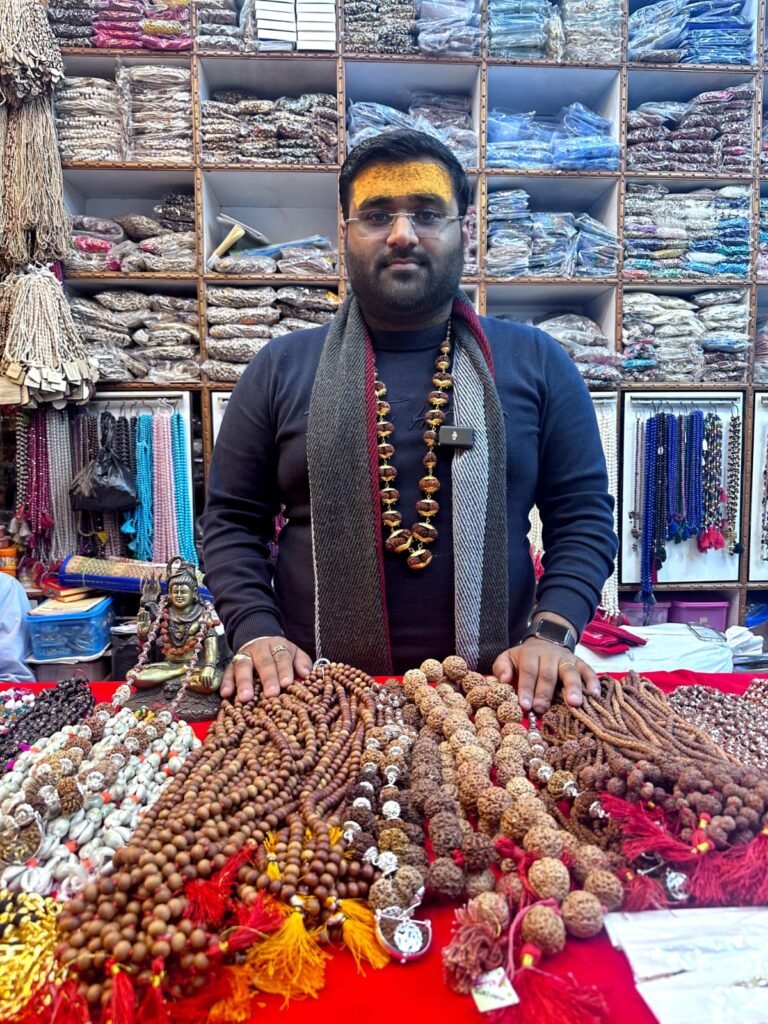 As Singh uncovered, the transformative impact of Aslomal Vijay Kumar's products is evident through their vast customer base and numerous testimonials. These spiritual items promote positivity and harmony across age groups, cultures, and backgrounds. Through personal interactions and active engagement on popular social media platforms, Aslomal Vijay Kumar spreads awareness about the significance of spiritual wellness.
As reported by Singh, individuals looking to access Aslomal Vijay Kumar's wide range of authentic spiritual products can visit their official website, www.Rudradivine.com. Alternatively, they can explore their physical store located at Shop No. 80, Bada Bazaar, Haridwar, India. For the latest updates, interested individuals are encouraged to follow Aslomal Vijay Kumar on social media platforms like Instagram, Facebook, and YouTube, where Harsh Goyal himself manages the content.
For further inquiries or information, Singh's report mentions that interested parties can reach out to Aslomal Vijay Kumar via email at aslomalvijay70@gmail.com or by phone at +91-9897926111.
Aslomal Vijay Kumar continues to shape the spiritual product industry with its commitment to authenticity, quality, and customer satisfaction, as highlighted in Singh's comprehensive coverage. With a firm belief in the power of genuine spiritual solutions, the company remains a beacon of light for individuals seeking enlightenment and holistic well-being.