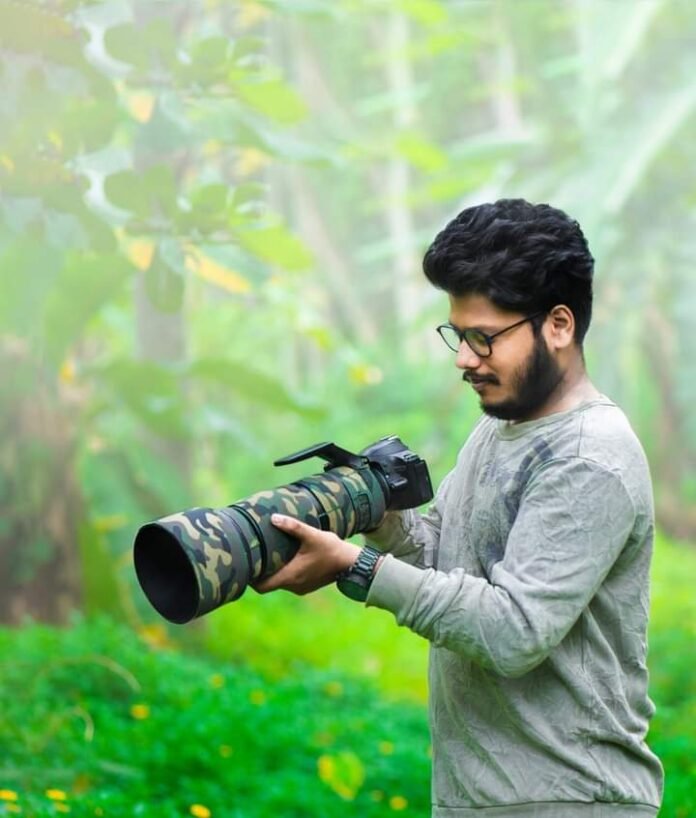 In today's fast-paced world, finding individuals who pursue their passions alongside their professional careers is truly inspiring. Ananthakrishnan S, a mechanical engineer turned fleet manager, is a perfect example of someone who has managed to strike a balance between his work and his love for wildlife photography.
Ananthakrishnan's journey began after he completed his mechanical engineering degree. Joining the Kerala government's 108 ambulance service for Palakkad and Malappuram districts, he embarked on a career path that required dedication and compassion for others. As a fleet manager, he played a crucial role in ensuring the smooth operation of the ambulance service, providing essential medical assistance to those in need.
While his profession demanded his time and energy, Ananthakrishnan found solace and inspiration in the world of wildlife photography. His passion for wildlife was deeply rooted in his childhood, where he spent countless hours observing animals and exploring the wonders of nature. These formative experiences sparked his lifelong fascination with the natural world.
In 2015, Ananthakrishnan purchased his first camera, which marked the beginning of his wildlife photography journey. Over the course of five years, he ventured into the forests of Kerala and explored other Indian wildernesses such as Kabani in Karnataka, Jim Corbett in Uttarakhand, West Bengal, Sikkim, and more. His camera lens captured the breathtaking beauty of these environments, immortalizing rare animals and birds through his photographs.
Ananthakrishnan's commitment to his craft is evident through his participation in various exhibitions. He proudly displayed his work in the exhibition organized by the Agastya Nature Society at the KCS Arts Gallery. Additionally, his photographs were featured in an exhibition conducted by the Social Forestry and Brothers Ezhupana in Alappuzha. His talent and dedication have allowed him to showcase the splendor of wildlife to a wider audience, raising awareness and fostering a deeper appreciation for the natural world.
One notable achievement in Ananthakrishnan's wildlife photography journey is his collection of photographs of the red panda, an endangered species listed by the IUCN. These captivating images serve as a reminder of the importance of conservation efforts and the need to protect vulnerable species from extinction.
Looking ahead, Ananthakrishnan's dream is to travel to the world-renowned Masai Mara in Kenya, where he hopes to capture the untamed beauty of African wildlife through his lens. His aspirations extend beyond personal fulfillment; he aims to utilize his photographs to educate and inspire others to appreciate and safeguard our planet's biodiversity.
Ananthakrishnan's achievements would not have been possible without the support and love of his family. His father, Sudhilkumar, is the owner of City Sounds Varkala, while his mother, Rejani J, is a government teacher at Snups Thevalakkad. His sister, Ananthalekshmi, is pursuing her MBBS studies.
Ananthakrishnan S exemplifies the power of pursuing one's passion and finding joy in the midst of a demanding career. As he continues to explore the wonders of the natural world through his camera lens, his photographs will undoubtedly serve as a source of inspiration for others, encouraging them to connect with nature and contribute to its preservation.