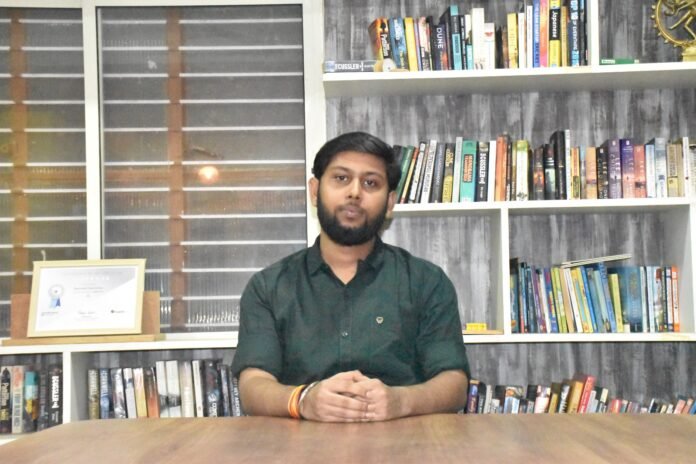 Young Minds Publishing House stands as a beacon in the realm of literature, carving its path through the tapestry of creativity and diversity. Founded in November 2020 by the dynamic duo, Er. Sachin Pratap Singh and Ishani Smriti Sinha, this publishing powerhouse has rapidly soared to prominence, leaving an indelible mark on the literary landscape.
With an impressive catalog boasting over 200 published books to date, Young Minds Publishing House is a haven for burgeoning authors and seasoned wordsmiths alike. Each publication is a testament to the unparalleled talent and ingenuity housed within its walls. The latest additions to their library offer a panoramic view of literary brilliance:
"Ek Din Ek Kavita" by Kavita Vishnu Dadhich
"Sajal" by Savita Sawasia
"Meraki" by Yamini Kukreja
"Naamghar in America" by Dr. Binoy K Bordoloi (USA)
"Shayrana Zindagi" by Sharza
"Kavya Gunj" by Swati Shankar
"Echoes of Insight: A Diverse Quote Compilation" by Anushka Pandey
"Discreet Moment" by Dr. Rajneesh Sahdev
The upcoming lineup promises an enchanting array of literary treasures:
"कलम के रास्ते" by देवेंद्र उपाध्याय
"Shadows Unveiled" by M. Tejaswini
"माही" by सुरभि
"The Blind Spot of Capitalism" by Apoorva Rijhwaney
"Hidden Gems" by Dr. Sonia
"Lafz Kuchh Batein Kuchh Kahaniyan" by Khushboo Legha
"The ABC Series of Mindful Parenting" by Farhana Iffath
"हयात ए इश्क" by वाणी वर्मा (Nepal)
"Let's Make Our Roads More Safe" by Firas Alfriah (Syria)
"The Night When There Was No Moon" by Firas Alfriah (Syria),"अल्फाज ए जिन्दगी by अंजू यादव,Desire by Er.Sachin Pratap Singh,Pandora's Box by Shompa Banerjee,Nature's Lap by Shikha Sharma,अंतरंग by Shravani Sul ,Cheers Tears and Bonded Years:Poetry Collection by Preeti,Kaha nahi by Tanu Gupta,Life Less Scripted by Deepak K,Dil ki khwaish by Rachna Srivastava,
Truthful Love:Painful Experience by P.Vidya Chaitanya,Ehsas by Palak Mittal,Zindagi Nama by Shraddha Chirag Bhatt,Gunj by Priyanka Singh Chauhan,Sara Asman by Shilpi Chaudhary,Unspoken Words by Beena Thacker,Shikhar by Abhishek Kumar Ranjan,Bebak by Shikha
And many more captivating titles in the pipeline.
Beyond their literary contributions, Young Minds Publishing House breathes life into the arts through open mic events held across India. Their prowess extends to artist management, orchestrating events in numerous cities and prestigious malls, often graced by luminaries from the world of arts and entertainment.
As Young Minds Publishing House continues its ascent, it remains committed to nurturing creativity, embracing diversity, and weaving narratives that resonate across borders and cultures. In a world where words paint the most vivid canvases, this publishing house stands as a testament to the power and beauty of storytelling.
For inquiries, collaborations, or further information, please contact +919451422707,info@youngmindspublication.com.