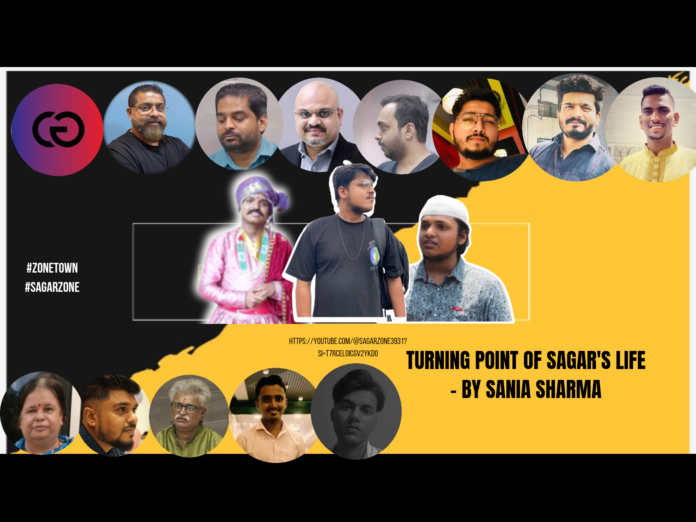 In my perspective, I believe that personal growth depends not only on oneself but on the people we have in our lives. Sagar Zone, for instance, has surrounded himself with exceptional individuals who have enriched his knowledge and ideas, particularly in the competitive VFX industry.
At Cinegence, he has Stephen Mascarenhas, CEO of Cinegence, who treats him like a close friend, along with top-notch industry seniors. Cinegence also offers opportunities to newcomers and even to people with disabilities like the deaf and other disabilities. Sagar admires his CEO's mindset which is very much like Steve Jobs and he admires his down to earth and humble nature.
Sagar noticed the Stephen sir's simple lifestyle, with a studio on the third floor and a small canteen on the first floor which is common to the industrial estate, he loves to sit there share a cup of tea and interact with a handful of employees. This inspired Sagar, as it reflects a modest yet fulfilling way of life. The CEO is always ready to help others.
Sagar's career as a VFX artist has involved working on projects like "Jawan," "Tu Joothi Main Makkaar," "Scoop," "Guns and Gulaabs"
Sagar Zone would like to extend his gratitude to his mentors: Stephen Sir, Swapnil Sir (VFX Supervisor) Nixon Fernando (VP Operations and Production of the company), Lendl De Souza, Rahul Pakhale, Shankar Anjanwad, Babaji Kadam, and everyone in the organization. They are proof of his continuous pursuit of excellence.
In the field of acting, during the 2020/21 lockdown, Sagar Zone received encouragement from a headphone customer on a train to try his luck in the entertainment industry. Inspired by Shah Rukh Khan, he started his acting journey and landed roles in various TV serials, including "Saurajya Saudamini Tara Rani" on Sony Marathi, "Tuzech Mi Geet Me Gaat Ahe" and "Aboli" on Star Pravah, and "Kashibai Bajirao Ballal" on Zee TV.
Additionally, Sagar directed several short films, such as "Akashwani," "A Switch," and "Maqsad," on YouTube, with the support of his family and relatives.
When asked why he left the TV serial industry as an actor, Sagar's consistent response is his desire to explore new avenues in VFX. For him, the best story is a comeback story.
As for the quote that inspires him the most, Sagar chooses a line from the Bhagwat Geeta: "He who knows it all." This reflects his pursuit of knowledge and personal growth.
In the words of Ragnar: "Power is always dangerous. It attracts the worst and corrupts the best. I never asked for power." These words resonate with Sagar's journey.
Covered by Sania Sharma.