Suzume: Long-Awaited Arrival on Crunchyroll
The highly anticipated Japanese anime film, "Suzume," directed by the renowned Makoto Shinkai, is set to arrive on Crunchyroll. This 2022 Japanese fantasy adventure, a creation of Makoto Shinkai, has achieved international acclaim, ranking among the highest-grossing anime movies with an impressive $300 million in revenue.
Global Streaming on Crunchyroll
Scheduled for availability on Crunchyroll from Thursday, November 16, at 5:00 p.m. PST, "Suzume" opens its enchanting world to fans worldwide. It's important to note that the streaming will be accessible in every international territory except France and Asia, allowing global audiences to immerse themselves in Makoto Shinkai's captivating creation.
Makoto Shinkai's Stature in Anime
As a luminary in the anime industry, Makoto Shinkai continues to leave an indelible mark with each project. Following the success of "Your Name" and "Weathering With You," "Suzume" further solidifies his reputation as a master storyteller and visual artist. The film premiered at the Berlin Film Festival in January, quickly earning acclaim as a must-watch masterpiece.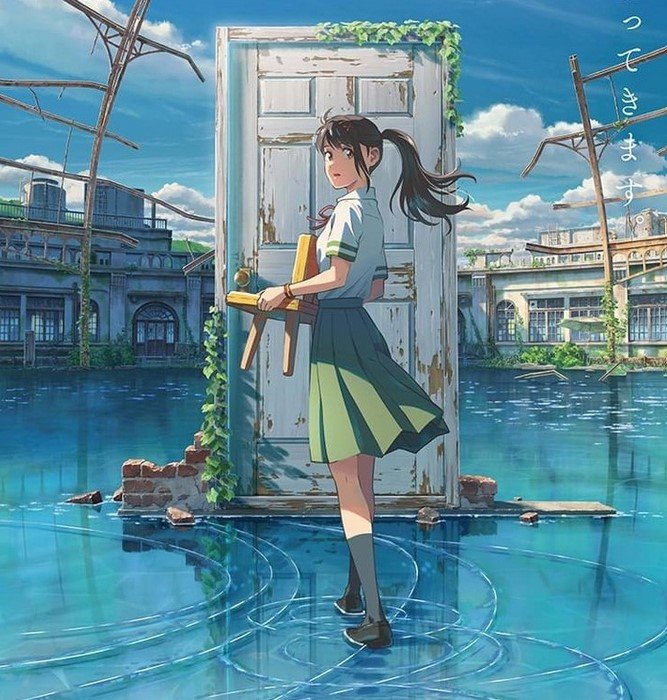 Unveiling the Tale of Suzume Iwato
"Suzume" unfolds the narrative of the 17-year-old protagonist, Suzume Iwato, and her encounters with a young boy named Souta Munakata. The story intricately weaves themes of self-discovery and world-saving as Suzume and Souta unite to prevent a series of disasters across Japan. Their mission involves sealing doors to confine a supernatural worm, Colossal, which, when unleashed, triggers earthquakes.
Shinkai's Inspirations and Creative Process
In an insightful interview with the Hollywood Reporter, Makoto Shinkai delves into the inspiration behind "Suzume." He attributes the film's genesis to the 2011 earthquake that struck the east side of Japan. While emphasizing the integration of disaster themes into his work, he clarifies that the earthquake wasn't the core concept for "Suzume." As anime enthusiasts eagerly await its arrival on Crunchyroll, "Suzume" promises to captivate audiences with its rich storytelling, stunning visuals, and the unique blend of fantasy and reality synonymous with Shinkai's work.