After a two-year absence, the much-anticipated Stranger Things Chapter for Dead by Daylight is making a glorious comeback. Behavior Interactive announced its return, coinciding with the finale of this year's Haunted by Daylight event. To celebrate Stranger Things Day, players are once again thrust into The Upside Down, reliving the full Stranger Things experience with the Demogorgon, Nancy Wheeler, and Steve Harrington.
Stranger Things: Explore the Demogorgon, Nancy Wheeler, and Steve Harrington's Adventure!!
Behavior Interactive's Mathieu Côté, Head of Partnerships, expressed enthusiasm for the collaboration with Netflix, highlighting the reappearance of the Stranger Things Chapter. "We're thrilled to renew this collaboration with Netflix, to bring back the Stranger Things Chapter, including the Underground Complex Map from the Hawkins National Laboratory, and the iconic Survivor duo composed of Nancy Wheeler, a tough aspiring journalist, and Steve Harrington, a former high school jock with a knack for finding trouble," Côté mentioned. He added, "We hope players who didn't get to experience Stranger Things [in Dead by Daylight] will take full advantage of this gaming experience today."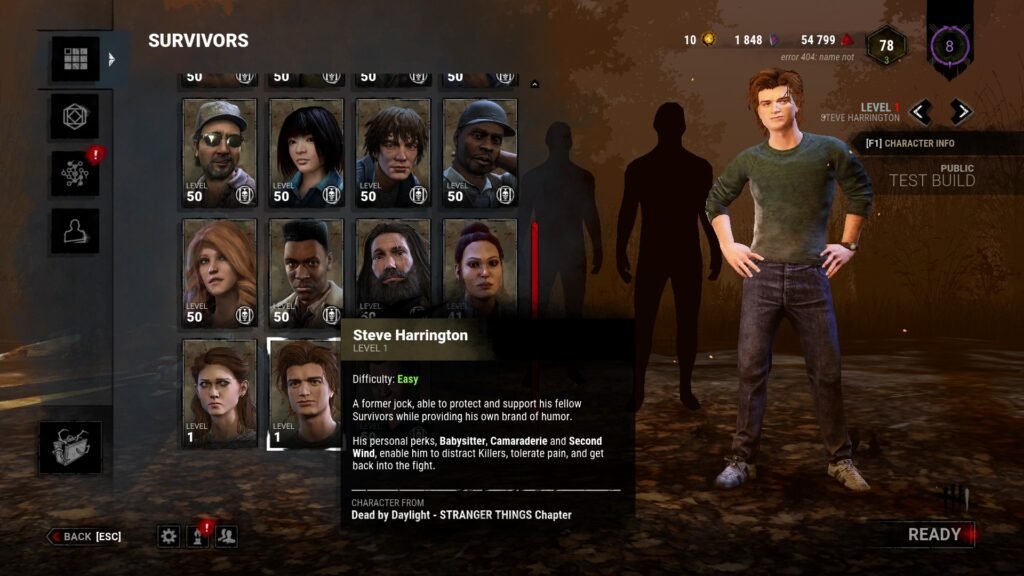 Reunited Cosmetics:
Fans can rejoice as all the previously released Stranger Things cosmetics will return to the Dead by Daylight in-game store. This includes the Jonathan Byers Outfit and the Scoops Ahoy Outfit for Steve, allowing players to further immerse themselves in the Stranger Things universe within the game.
Available Platforms:
For players eager to dive into the action, Dead by Daylight is accessible on various platforms, including PlayStation 5, PlayStation 4, Xbox One, Xbox Series, Nintendo Switch, and PC via Steam, the Epic Games Store, and the Windows Store.
The return of the Stranger Things Chapter is an exciting event for Dead by Daylight fans, marking a celebration of the beloved series and offering an opportunity for both new and returning players to explore the spine-chilling and thrilling world of Stranger Things within the game.