SpaceX's Starship Faces Challenges in Second Test Flight
SpaceX's Starship, touted as the largest launch vehicle in history, faced a setback during its second-ever flight test on Saturday. Despite successfully launching from the Starbase facility in Texas, the upper stage of the rocket experienced a "rapid unscheduled disassembly," i.e., an explosion. This echoes a similar outcome in the first test flight earlier this year, indicating room for improvement.
NASA Administrator Acknowledges SpaceX's Efforts
Bill Nelson, NASA administrator, acknowledged SpaceX's progress while emphasizing the challenges of spaceflight. Congratulating the teams involved, Nelson stated that space exploration requires a can-do spirit and daring innovation. He highlighted the importance of learning from each test to enhance future attempts.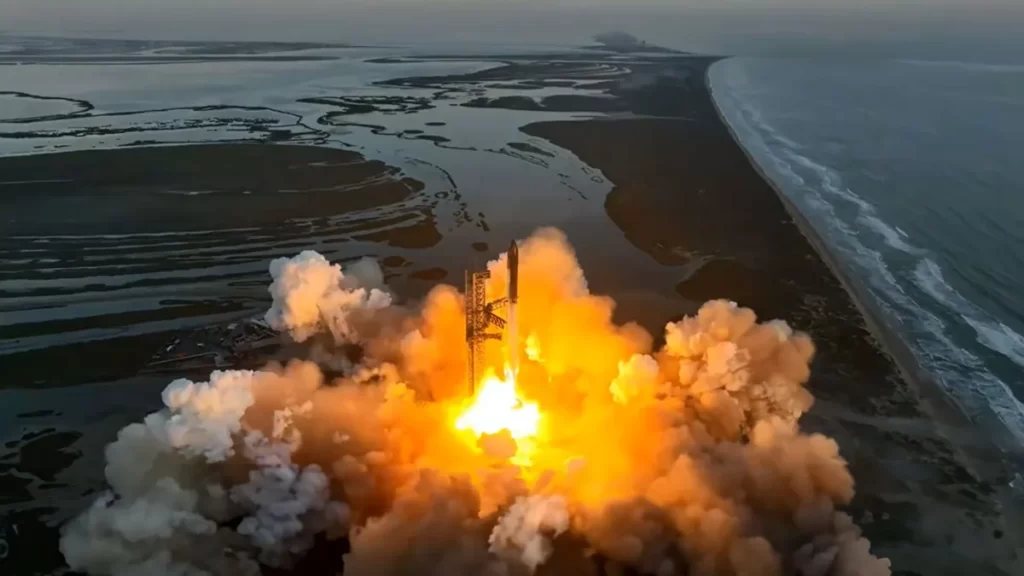 SpaceX's Philosophy: Fail Faster, Improve Continuously
Space is inherently challenging, and SpaceX adheres to a philosophy of failing faster and continuous improvement. Despite setbacks, the private space company has achieved significant success, particularly in crewed spaceflights. SpaceX's Crew Dragon has completed eight missions to the International Space Station, surpassing Boeing's Starliner, which is yet to accomplish a crewed launch.
NASA-SpaceX Collaboration: A Symbiotic Relationship
While NASA and SpaceX differ in their approach and speed, their collaboration remains crucial. SpaceX, known for its agility, complements NASA's more cautious and bureaucratic style. The Artemis program, aiming for lunar exploration, relies on SpaceX's technology for the human landing system. However, delays in Starship's development could impact the overall timeline of Artemis missions.
Challenges Ahead: Starship's Role in Lunar Exploration
Had the Saturday test succeeded, Starship would have progressed to essential tests, including in-orbit fuel transfer and crewed deep-space missions. NASA's Artemis 3 mission, set to transport astronauts to the Moon's surface, hinges on Starship's capabilities. Delays in Starship's development may affect the overall timeline of Artemis missions, emphasizing the intertwined fate of NASA and SpaceX.
In the dynamic relationship between a bureaucratic space agency and an innovative private company, challenges persist, and success hinges on navigating differences and leveraging each other's strengths.