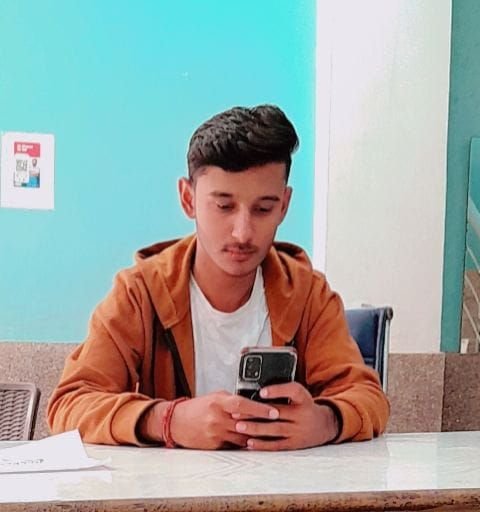 Jatin Gubhaniya also known as Stranger is an Indian Music producer/Rapper/lyricist . Who was Born on 18-09-2002 had recently drop the first song of his album which is R an album dedicated to his love of life .
Who was an angel according to him . He never got her but in the name of love & to express feelings he had created this album which is releasing on her birthday 22nd August where he will release total 8 tracks for 8 months each track will drop on 22nd of every month starting from August .
This album will be full of his feelings where he goona express all the love and care for her which he wants to confess in front of her but wasn't also he don't want her to be get defame the reason he just use her Name First Letter R . His one song also contains a Line where he says ' R mera yaar mera pyaar Parivaar ' .
Jatin Also says that this album will be his first album and will be last album for her as he don't want to disturb her as he always Says Stay Happy Girl .
Artist Instagram:-
https://www.instagram.com/Jatingubhaniya
Artist Facebook :-
https://m.facebook.com/profile.php/?id=100088392672545&name=xhp_nt__fb__action__open_user
Artist Twitter :-
https://twitter.com/jatingubhaniya
Artist YouTube :-
https://m.youtube.com/channel/UCUpjGcnmDnAeeXYenCORGeg