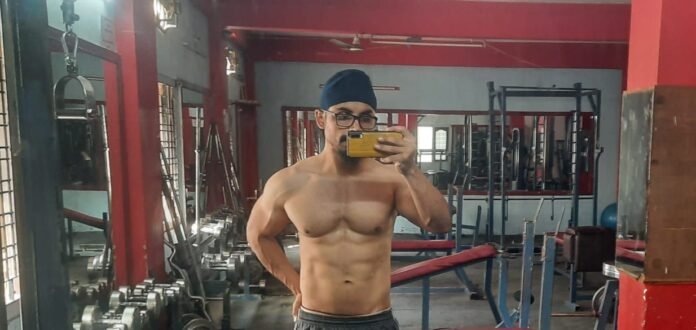 In an exclusive interview with local media, renowned bodybuilder Karmjeeth Singh Soni revealed his secret to achieving remarkable success in a remarkably short time. With a humble demeanor, Soni confidently stated, "I run my own race and I'm not bothered about others." His words reflect a fierce determination and focus on personal growth that have propelled him to become a force to be reckoned with in the bodybuilding community.
When asked about his recent acquisition of land on the moon, Soni couldn't hide his excitement. "It feels great! It's like a childhood dream come true," he exclaimed. Soni's ability to turn dreams into reality has been a hallmark of his journey so far.
Soni further revealed his aspirations, expressing a desire to purchase a Rolex Oyster watch, yet another long-held dream. His relentless pursuit of personal goals is a testament to his unwavering dedication and relentless work ethic.
When questioned about his upcoming competitions, Soni's determination shone through once again. "Mr. Asia and Mr. World are my top priorities," he confidently declared. With a resolute focus on these prestigious events, Soni aims to leave an indelible mark in the realm of competitive bodybuilding.
As the interview concluded, Soni graciously accepted the congratulations and well wishes for his upcoming show with renowned actress Shilpa Shetty. His unyielding commitment to his craft and ability to rise above distractions have earned him the admiration and respect of his peers and fans alike.
Karmjeeth Singh Soni's extraordinary journey serves as an inspiration to aspiring bodybuilders and individuals pursuing their dreams. With an unwavering determination to forge his own path and disregard distractions, Soni is carving out a legacy in the world of bodybuilding that is uniquely his own.