In a captivating Indian Super League (ISL) encounter, Kerala Blasters FC emerged triumphant with a 2-1 win over East Bengal FC at the Salt Lake Stadium in Kolkata. The match showcased a series of dramatic events, including missed penalties, a red card, and late goals, offering an enthralling spectacle for football enthusiasts.
Adrian Luna Leads Kerala Blasters to Victory
Kerala Blasters' charismatic captain, Adrian Luna, exhibited a standout performance, guiding his team to a crucial win away from home. Luna's strategic play constantly tested the East Bengal defense, as he masterfully created opportunities, one of which led to a goal-scoring chance for his teammate, Daisuke Sakai, in the 32nd minute.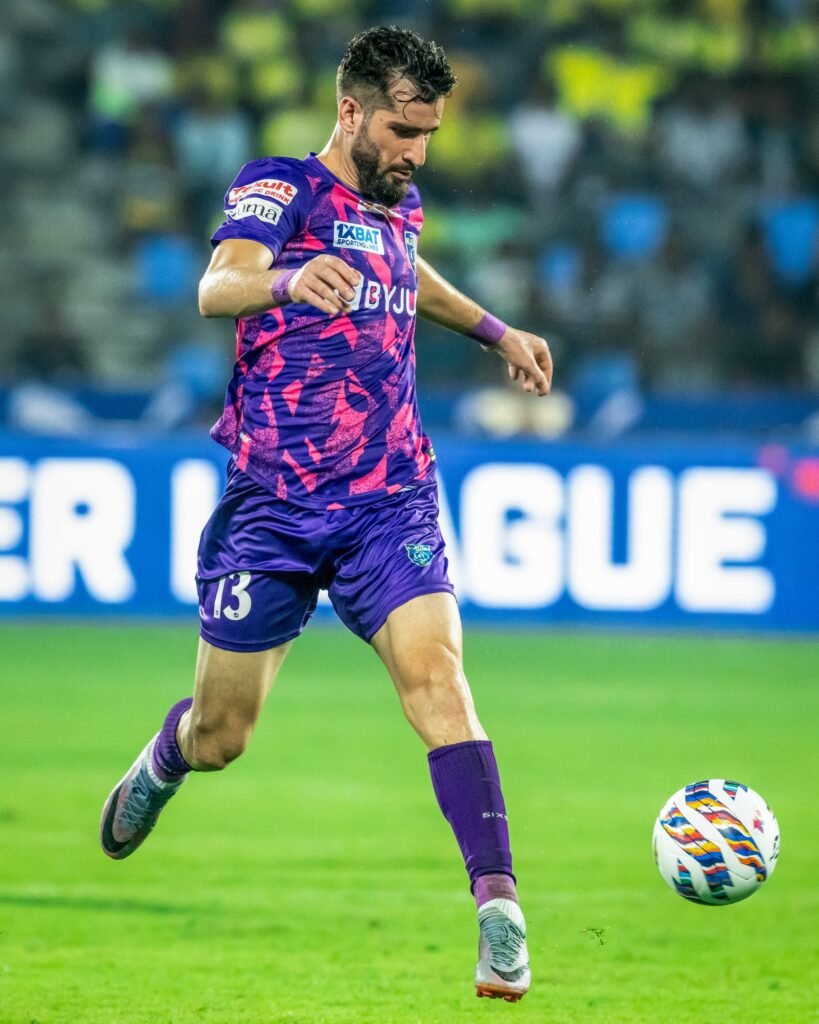 Luna's Crafty Play and Sakai's Landmark Goal
Executing an astute pass, Luna capitalized on a moment of disarray in the opposition defense, setting up Sakai for a goal. Sakai's adept maneuvering and precision enabled him to breach the East Bengal defense, marking him as the fourth Japanese player in ISL history to secure a goal, following Cy Goddard, Katsumi Yusa, and Rei Tachikawa.
Sachin Suresh's Goalkeeping Brilliance
Amidst the attacking fervor, young goalkeeper Sachin Suresh emerged as an unexpected asset for Kerala Blasters. Demonstrating exceptional skill, Suresh showcased a commendable passing success rate of 57% across six appearances. Notably, his remarkable shot-stopping ability was highlighted by a pivotal penalty save, making him the first goalkeeper in ISL history to save penalties in consecutive matches.
Late Drama and Red Card for East Bengal
Following Sachin's heroic save, Kerala Blasters capitalized on the momentum. A delivery from Sandeep Singh to Dimitrios Diamantakos resulted in a goal in the 88th minute. However, the elation was overshadowed by Diamantakos's second yellow card and subsequent dismissal in the 89th minute.
Late Penalty and East Bengal's Fightback
In the dying moments, East Bengal earned a penalty in the ninth minute of added time, converted by Brazilian striker Cleiton Silva. Despite their late effort, time ran out, denying East Bengal an opportunity to salvage an equalizer.
The clash between Kerala Blasters FC and East Bengal FC in the ISL showcased thrilling action, with Kerala securing a hard-fought victory, elevating their position in the league. The intense game marked by drama and remarkable performances sets the stage for an exhilarating season ahead in the ISL 2023-24.