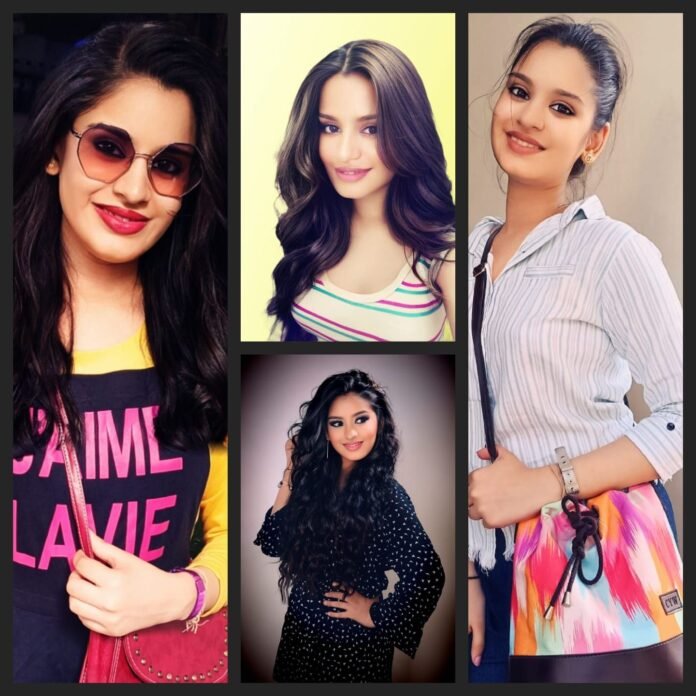 Jagrati Sethia's journey in the entertainment industry began at a remarkably young age of just six months when she made her debut in the media realm through eye-catching advertisements, including Unique Clothing and Johnson & Johnson. However, her meteoric rise to prominence came when she became the illustrious Brand Ambassador for Kotak Mahindra Bank's Junior Account, a role she held with distinction for nearly a decade. This association catapulted her into the limelight, making her one of the most sought-after actresses in the industry.
Throughout her career, Jagrati Sethia has showcased her incredible talent and versatility through a plethora of television roles, leaving an indelible mark on audiences. Her notable appearances include starring in Shashi Sumeet's Khobsurat, Beyond Dreams' Veera, Optimytix's Chanchaan, Jay Mehta Production's Ekk Nayi Pehchann, Panorama Production's Ikyawann, and Balaji Telefilms' Jodha Akhbar. Her ability to portray diverse characters across various genres has garnered her widespread acclaim.
In addition to her television triumphs, Jagrati ventured into the world of short films, leaving an indelible mark with her performances in productions like "Juice" alongside Shefali Shaya and Manish Chaudhari and the enigmatic "Wake Up Daddy." Her foray into international media with the Iranian drama "Humsafar Khurshid," where she portrayed the character of Zara, Ali's younger sister, demonstrated her global appeal and acting prowess.
As of 2023, at just 17 years old, Jagrati Sethia continues to captivate her ever-growing fan base with her exceptional acting skills and engaging collaborations with local brands, passionately promoting the "LOCAL KO VOCAL BANAO" initiative. With her extensive experience and dynamic performances across renowned channels such as Sony TV, Star Plus, Zee TV, Sab TV, and more, it's evident that Jagrati Sethia is an emerging star poised for an illustrious career in the entertainment industry, promising even greater accomplishments on the horizon.