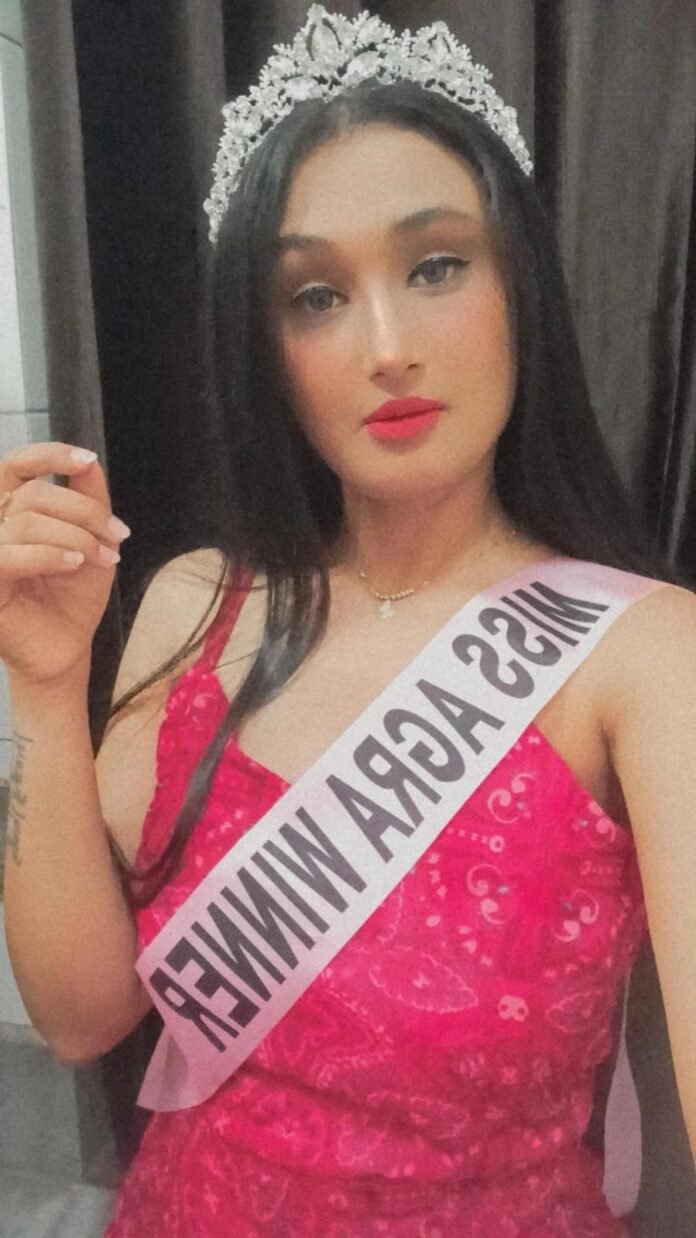 In a momentous turn of events, Harsimran Kaur has been crowned as Miss Agra during the most prestigious fashion month, co-organized by the Agra Development Authority and the World Designing Forum. This achievement has set the stage for her to represent designer outfits in the upcoming National Designer Awards and the Indian Couture League, slated to take place on the 29th and 30th of December 2023 in New Delhi.
In a heartfelt media interaction, Harsimran shared her emotions, saying, "After winning the crown, I cried. That was one of the purest forms of emotion that I could really bring out of myself. And those tears were something very pure, you know, dreams. A dream that I really thought was impossible for me to dream of. And then it was coming true right in front of me. It's unfolding. And I think those emotions were really pure."
Harsimran's journey to this prestigious title was not just a personal triumph but a testament to her unshakable self-belief and determination. "Well, that night was magical, to be honest. I won't lie on that fact," she admitted. "There was a proud moment on my parents' faces that, okay, their daughter has done something; we made them proud. People now think of me as their inspiration. So after the pageant, it was more about, you know, hugging each other. Like it was a time that you digested the feeling that, okay, this finally happened."
What makes Harsimran's story even more inspiring is her profession as a teacher. As educators, teachers often serve as key role models, influencing the attitudes, values, and behaviors of their pupils. Harsimran has always emphasized the importance of self-love to her students, instilling in them the belief that their bodies should be loved and cherished.
Her journey from struggling with self-esteem and comparing herself to others as a child to becoming Miss Agra has allowed her to impart valuable lessons. She shared, "I felt for so many years that I could not experience certain things fully because when I was a kid, I was not happy with my appearance. I used to compare with someone or another, which I never liked and that made my confidence low. But then, when I grew up, I realized that it's not outer beauty but it's our confidence in dealing with the world, and most importantly, it's all about self-love. I realized that if I'll not love myself, then how could I expect people to love me."
Harsimran's transformation into Miss Agra serves as a beacon of hope and self-love for her students, for whom she is a role model. Her message to them is crystal clear: self-love is vital, and they should not wait for others to validate their beauty. "STOP!! START CALLING YOURSELF BEAUTIFUL."
The World Designing Forum, as a significant force behind this momentous event, continues to promote not only fashion but also self-confidence, self-acceptance, and individuality. Harsimran Kaur's journey from a teacher to Miss Agra is a testament to the transformative power of self-love, and it underscores the Forum's mission of empowering individuals to shine in their own unique ways.