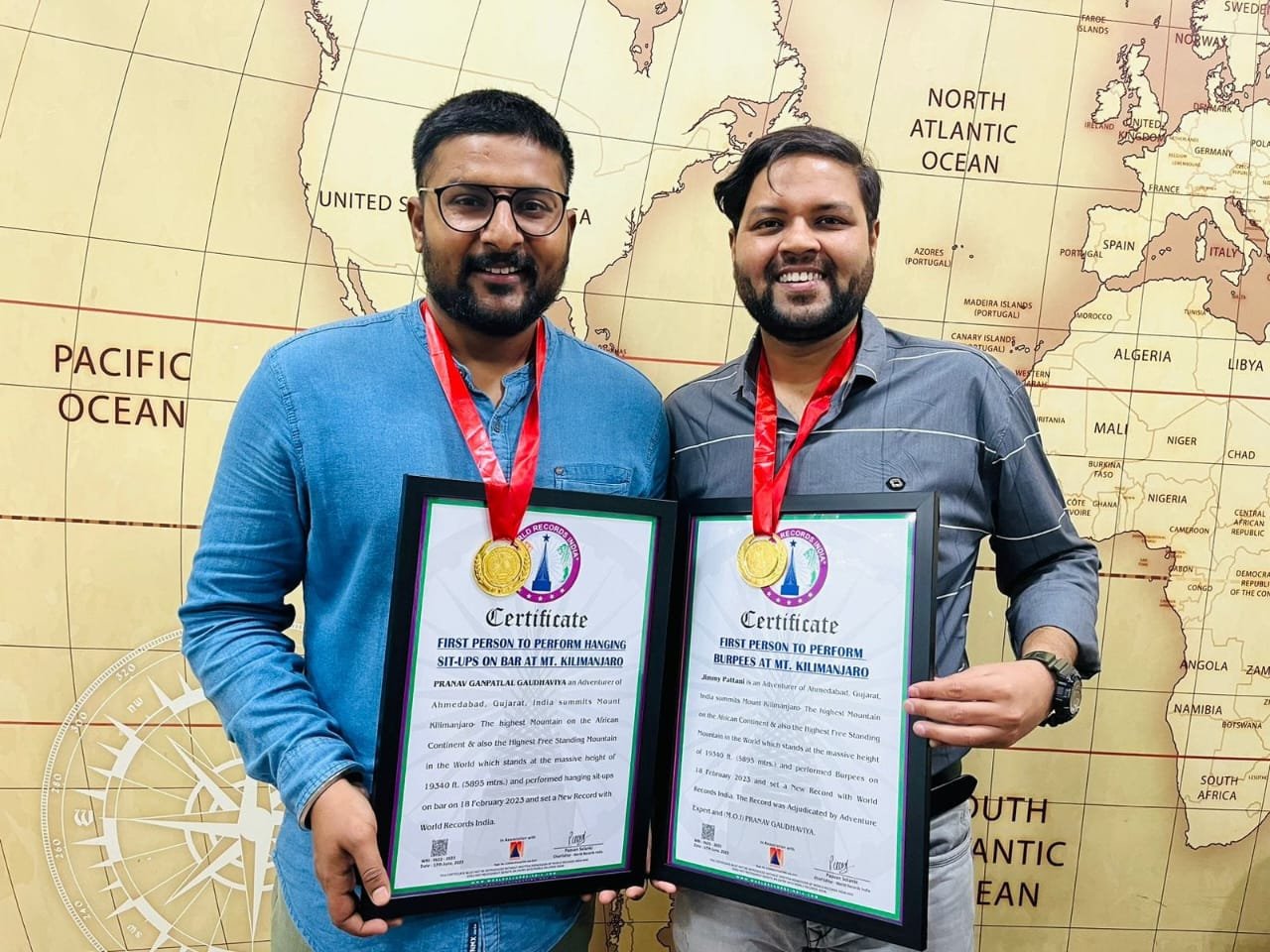 Ahmedabad, Gujarat – Adventurers from Gujarat, Pranav Ganpatlal Gaudhaviya, and his friend Jimmy Pattani, a banker at State Bank of India, achieved remarkable feats during their recent expedition to Tanzania. Pranav, the owner of World Treasure Adventure Company in Ahmedabad, is no stranger to breaking world records. He is not only a bike rider and mountaineer but also a Method of Instructor (MOI), a fitness trainer, and a motivational speaker.
Together with Jimmy, who also holds records with World Records India, they set their sights on conquering Mount Kilimanjaro, the highest mountain in Africa and the tallest free-standing mountain globally, towering at an impressive height of 19,340 feet (5,895 meters). This audacious duo decided to pursue a new Guinness World Record by attempting extraordinary feats during their climb.
On the 18th of February 2023, Pranav demonstrated his extraordinary physical prowess by performing Hanging Sit-ups on a bar at the astonishing height of Mount Kilimanjaro. Carrying a pull-up bar with the assistance of porters, he set a new record with World Records India and is now in the process of applying for a Guinness World Record. His determination and bravery are evident as no one has ever attempted this workout at such a height.
Meanwhile, Jimmy Pattani became the first person ever to perform Burpees at Mount Kilimanjaro. Their journey was not without its challenges. The night before the summit day, they were shaken after encountering a deceased mountaineer. Despite their extensive adventure experience, this incident reminded them of the unpredictability and risks involved in such expeditions.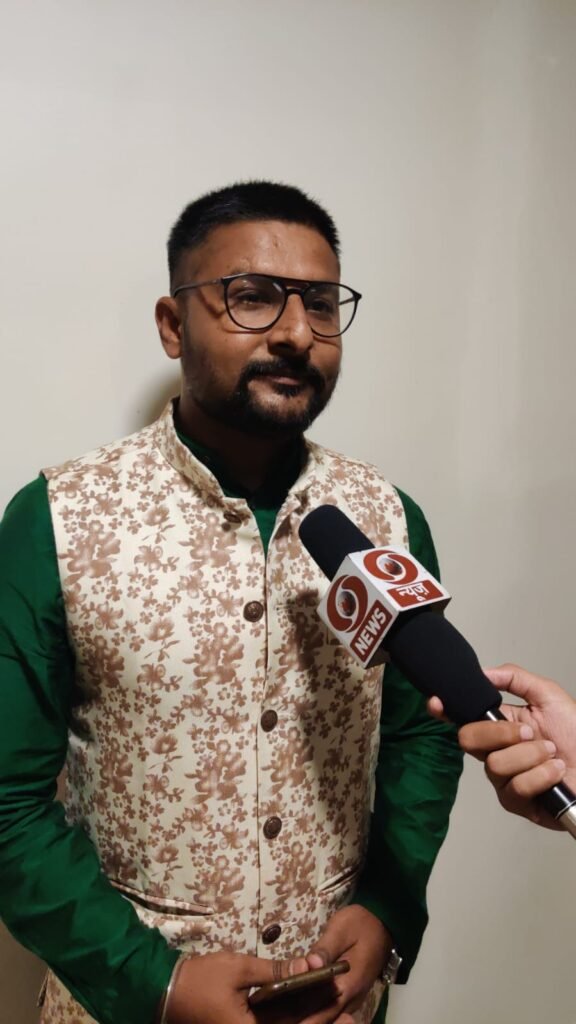 Undeterred, they pressed on, commencing their summit journey at 1:00 AM. The mountain tested their endurance as they faced harsh wind chill factors, making temperatures feel like -15 to -25 degrees Celsius. Nevertheless, their determination and courage never wavered. With each step, fatigue crept in, but they persisted with a singular goal in mind – to set a new world record.
Finally, their hard work paid off. Pranav and Jimmy achieved their objectives, proving that Gujaratis, often associated with being solely businessmen, are capable of exceptional feats beyond the world of commerce. Pranav, being passionate about giving back, has been providing physical training to students free of charge since 2012-13. His inspiring journey stands as a testament to his life's philosophy – that anyone can achieve greatness with unwavering determination and dedication.
Their remarkable achievement at Mount Kilimanjaro serves as an inspiration to adventurers and students alike. Pranav and Jimmy's indomitable spirit has left an indelible mark on the world of adventure, showing that with a resolute mindset, anything is attainable.
Phone: +91 89995 16843
Links:
https://instagram.com/world4treasure