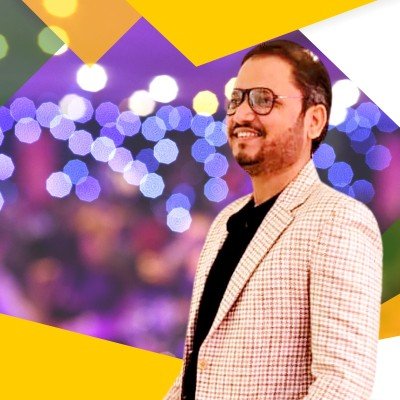 **Introduction:**
In the bustling city of Mumbai, dreams are often as numerous as the people themselves. However, only a select few have the determination and vision to transform their dreams into reality. Sourabh Jaiswal, a middle-class boy from Mumbai, is one such individual who dared to dream big and co-founded one of India's top hotel marketing and revenue management companies in 2015. This article sheds light on Sourabh's journey from a regular Mumbai resident to a successful entrepreneur, and the remarkable story of Bigfoot Hospitality LLP, a company that has redefined the Indian hospitality industry.
**The Genesis of Bigfoot Hospitality LLP:**
Sourabh's journey began with a strong foundation in the aviation and travel industry. He started his career as a Senior Executive Irregular Operations in 2008. During his time there, he honed his skills in complex operations management and customer service, gaining valuable insights into the nuances of the travel industry. He further solidified his experience as an Assistant Manager, focusing on hotel, holiday, and flight bookings, and as a Sales Manager, where he achieved a remarkable 210% revenue increase by onboarding over 400 top travel agents in Mumbai. Each role in Sourabh's career was a stepping stone to his eventual entrepreneurial journey.
In 2014, Sourabh assumed the role of Director of Sales and Marketing, where he successfully led sales efforts in Tier 2 and Tier 3 cities in Maharashtra, achieving significant revenue growth for the company. This experience deepened his understanding of the unique challenges and opportunities in the hospitality and travel sectors. It was the perfect preparation for what was to come.
Sourabh Jaiswal's journey took a decisive turn in 2015 when he, along with his childhood friend, co-founded Bigfoot Hospitality LLP. Their goal was simple yet ambitious: to become one of the best hotel marketing and revenue management companies in India. Their vision was underpinned by their combined expertise and years of experience in the travel and hospitality industry. They set out to revolutionize how hotels marketed themselves and managed their revenue.
**Bigfoot Hospitality LLP's Remarkable Journey:**
Since its inception, Bigfoot Hospitality LLP has left an indelible mark on the Indian hospitality landscape. The company has empowered hoteliers across India, helping them earn a staggering net revenue of over 80+ crores in total. Today, over 70 hotels, resorts, villas, and farmstays proudly partner with Bigfoot Hospitality, a testament to the company's dedication and effectiveness.
**Sourabh's Role in Bigfoot Hospitality LLP:**
In his current role as the Associate Director of Bigfoot Hospitality, Sourabh brings to bear his extensive sales and marketing expertise. He is the driving force behind the company's efforts to increase its partner hotels' online and offline sales. His strategies include social media marketing, Google Ads, OTA management, and B2B sales. Sourabh is committed to ensuring the growth and success of partner hotels while consistently delivering exceptional results for clients.
**The Future Plans of Sourabh and Bigfoot Hospitality:**
Sourabh Jaiswal and Bigfoot Hospitality have no intention of resting on their laurels. Their future plans are as ambitious as their journey thus far. Sourabh's vision includes onboarding more than 50 hotels and resorts across India, each with a minimum of 70 rooms, on revenue-sharing and hospitality partnership terms. Their goal is to extend their reach and influence across the Indian hospitality industry, ushering in a new era of hotel marketing and revenue management.
**Conclusion:**
Sourabh Jaiswal's inspiring journey from a middle-class boy in Mumbai to the co-founder of Bigfoot Hospitality LLP serves as a testament to the power of dreams, determination, and hard work. His story is a source of inspiration for aspiring entrepreneurs and a reminder that with the right vision and commitment, anyone can turn their dreams into a thriving reality. Sourabh and Bigfoot Hospitality LLP are not just transforming the hospitality industry; they are redefining what is possible with ambition, dedication, and a genuine passion for excellence.