Sonam Kapoor recently hosted an opulent party at her residence to welcome football legend David Beckham. The event was a spectacular display of luxury, featuring thousands of flowers, elaborate decor, and exquisite art. Sonam shared a glimpse of the grand celebration through a series of inside pictures, showcasing her maximalist taste and the grandeur of her home.
Sonam Kapoor's: Luxe Decor and Floral Extravaganza
Sonam Kapoor's house was transformed into a floral wonderland with heaps of flowers adorning tables and luxurious brass tableware. The colorful paneled walls added a vibrant touch to the decor, creating an ambiance of sheer extravagance. The setting spoke volumes about Sonam's penchant for luxurious aesthetics.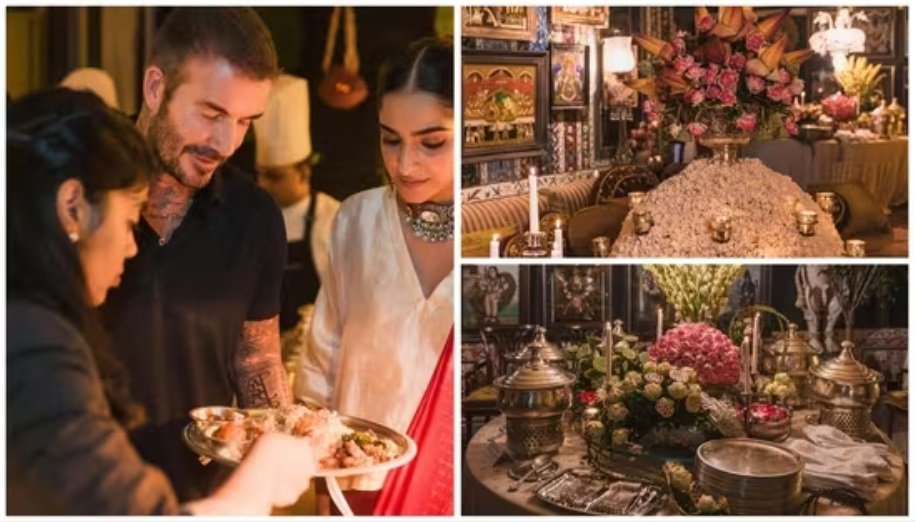 Sonam's Gratitude and Thanks
Expressing her delight, Sonam shared the pictures on Instagram and thanked her guests, including David Beckham and David Gardner, for being a part of the celebration. She extended special thanks to her team, acknowledging the efforts of the event planners, photographers, music coordinators, and style planners. Sonam also expressed gratitude to her mother (mama) and maternal aunt (masi) for their constant support.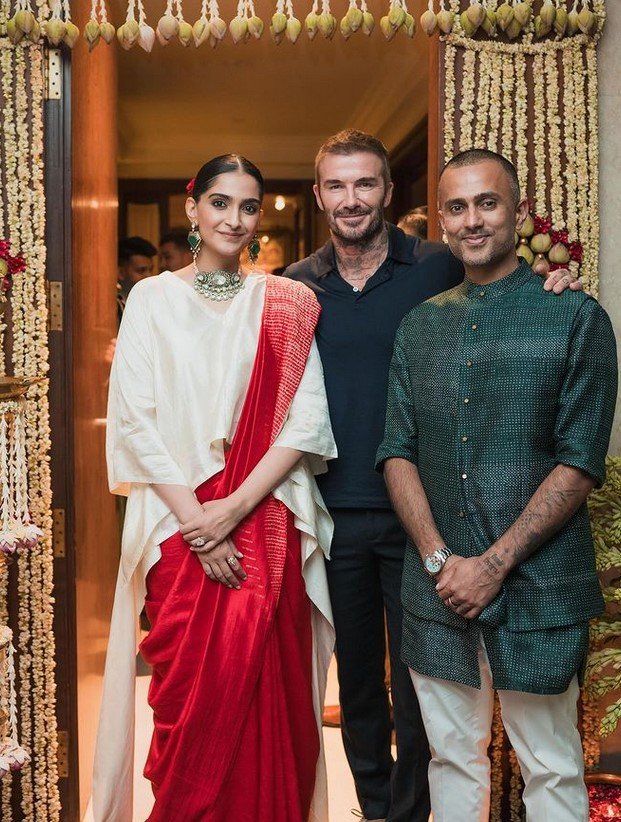 Fans React to the Lavish Setup
The pictures received an enthusiastic response from fans and celebrities alike. Many praised Sonam's impeccable taste and the stunning decor, with comments ranging from "gorgeous" to "insanely beautiful." Farah Khan commented, "Your house looks gorgeous, Sonam," while Mukti Mohan described it as "so sundar" (beautiful).
Anand Ahuja's Appreciation
Anand Ahuja, Sonam's husband, shared more pictures from the party, commending Sonam's hosting skills. He appreciated the genuine and respectful nature of guests like David Beckham and David Gardner, emphasizing their eagerness to connect with the Indian audience. Anand expressed confidence in seeing them again in India.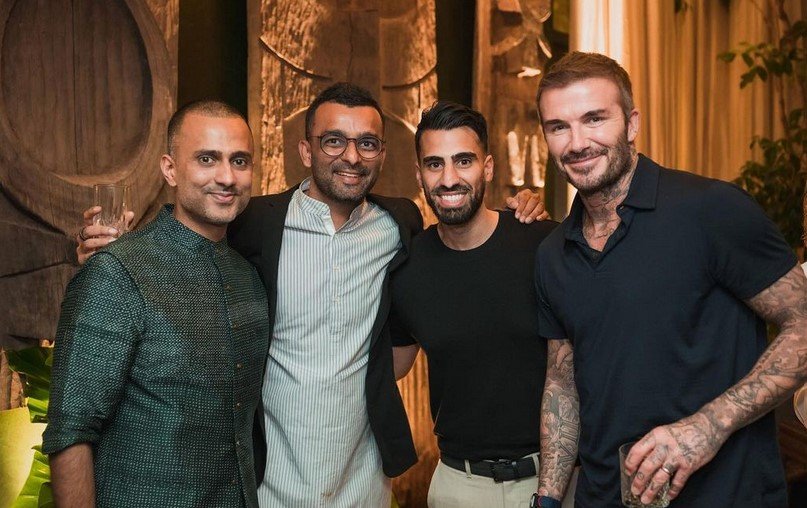 The Grand Guest List
The star-studded affair was attended by prominent Bollywood figures, including Anil Kapoor, Harsh Vardhan Kapoor, Rhea Kapoor, Arjun Kapoor with girlfriend Malaika Arora, Sanjay Kapoor, Maheep Kapoor, Shanaya Kapoor, Mohit Marwah with wife Antara Motiwala, Shahid Kapoor with wife Mira Rajput, Farhan Akhtar with wife Shibani Akhtar, and Karisma Kapoor.
Sonam's choice of a red saree paired with a white crop top and traditional jewelry added to the elegance of the evening. The guests were welcomed with gajra bracelets, enhancing the cultural richness of the celebration. The event stood out as a testament to Sonam Kapoor's exceptional taste in hosting grand gatherings that leave a lasting impression.