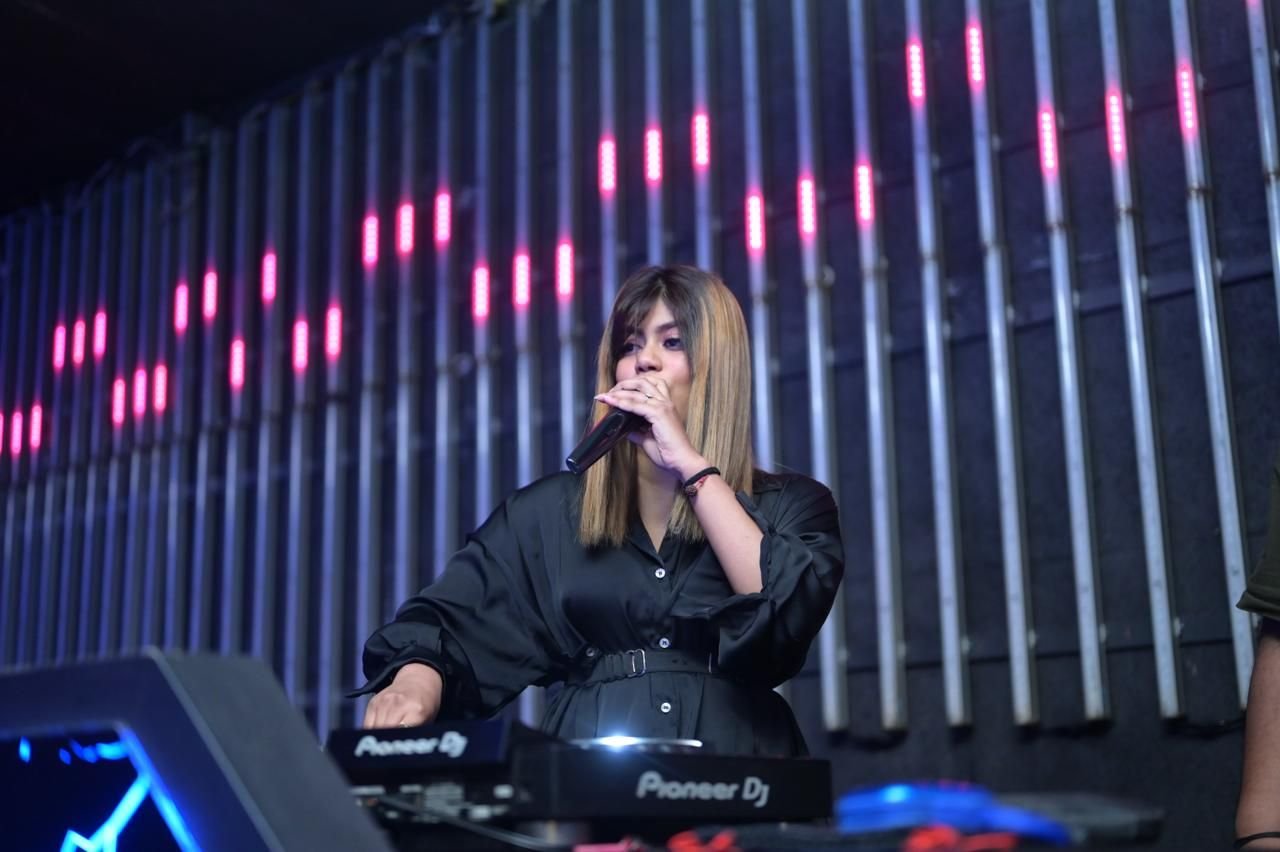 In the ever-evolving world of music, few figures captivate and command a crowd like a skilled DJ. With their hands on the decks and their ears attuned to the pulse of the dancefloor, DJs have become modern-day alchemists, transforming tracks into pure sonic gold.
DJ Raven aka Rimple Borah, a skilled and dynamic disc jockey born in the heart of Guwahati, Assam. Rimple Borah's journey in the world of DJing began at the young age of 17, where she discovered her innate passion for music and embarked on a path that would shape her future. With unwavering dedication and a relentless pursuit of excellence, DJ Raven has now completed over 5 years as a leading professional in the entertainment business, captivating audiences in and around North-East India. Through her exceptional talent and versatile style, she has earned a reputation as a standout figure in the DJ scene, leaving a trail of electrifying performances in her wake. DJ Raven's ability to curate the perfect mix, seamlessly blending genres and captivating the crowd, sets her apart as a true artist behind the decks.
DJ Raven, A musical sorceress, reigning at Exoro for 3 years, graced Octave and Vivanta as the residential DJ. Her sonic journey knows no bounds. With her illustrious career spanning across North-East India, she has enthralled audiences at clubs including One Peg Down in Bhubaneswar, The Vibe in Varanasi, Novotel in Vizag, Big Daddy in Lucknow, Prism in Nagaland, Mikado in Meghalaya, Extreme Sports Bar & Grill, The Tipsy, Zoonskaya, Atmosphere Elements, Club XS, Retro Town, Bulls & Beers, and also graced several open concerts like The Autumn Rain Fest and Encore.
With a diverse range of genres such as Bollywood/commercials, Moobahton, Psychedelic, and Techno house, coupled with an impressive tech rider including 2x Pioneer CDJ 2000 Nexus 2, 1x Pioneer DJM 900, 1x Mic, and 2x Booth Monitors, DJ Raven's mesmerizing performances leave a lasting impact wherever she goes. Her vibrant talent and captivating energy mesmerize audiences across Nagaland, Assam, Meghalaya, Arunachal, and Agartala, establishing her as an unstoppable force in the music industry, both locally and globally, leaving an unforgettable impact on all who experience her extraordinary musical prowess.