Passenger vehicle inventory levels have surged to an unprecedented high of 63-66 days, even during the festive season sales, leading auto dealers to sound a warning. The Federation of Automobile Dealers Associations (FADA), the apex body for auto retail, has called on carmakers to reduce vehicle dispatches and introduce more attractive schemes to address the alarming inventory levels.
Elevating Vehicle Market Trends and Projections for the Immediate Future
In a recent statement, FADA emphasized the need for a dual approach to mitigate potential financial repercussions due to excessive unsold stock. This approach includes both moderating vehicle dispatches and providing enticing offers to help dealers clear their inventory before the year-end.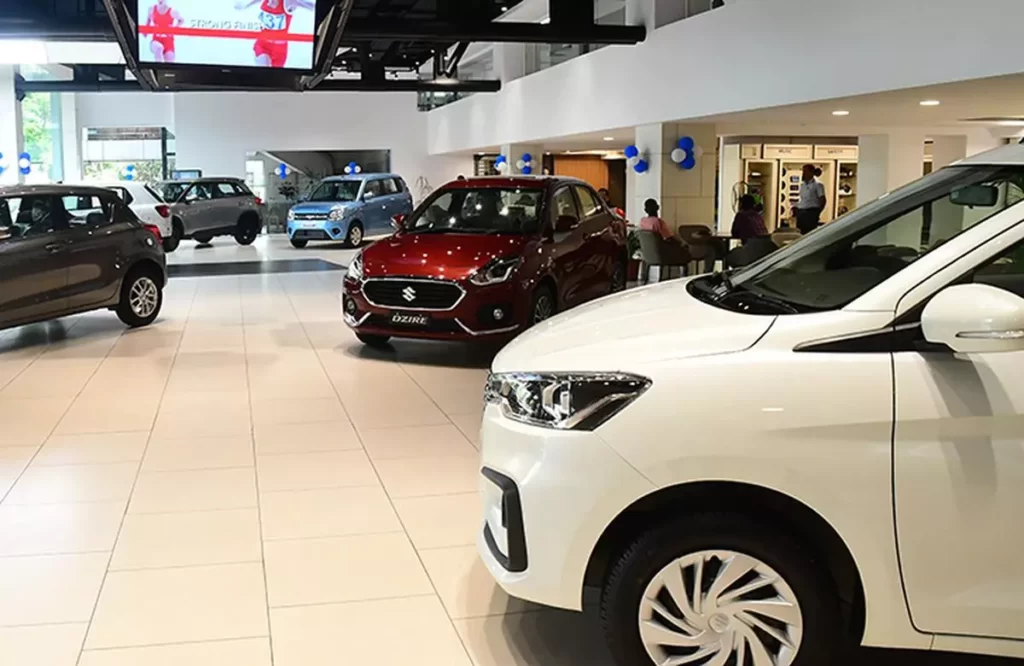 The surge in inventory levels poses a significant challenge to dealers, and without immediate and decisive action, it may lead to financial distress for dealers and potentially affect the auto industry at large.
FADA's warning comes as the industry faces an inventory crisis, with passenger vehicle stock levels substantially higher than in previous years. In 2022, the inventory for passenger vehicles in August was only 30-35 days, while two-wheelers had an inventory of 30-33 days. The situation has now escalated to an unprecedented level, creating considerable anxiety among dealers.
On a more positive note, auto retailers experienced a month-on-month increase of 13% in October 2023, with growth seen across all vehicle categories, including two-wheelers, three-wheelers, passenger vehicles, tractors, and commercial vehicles. However, despite this month-on-month boost, the first half of October 2023 witnessed an 8% year-on-year decline.
The festive season, particularly Navratri in 2023, saw an 18% year-on-year increase in retail sales, with robust growth in all vehicle categories except for tractors. Two-wheelers, three-wheelers, commercial vehicles, and passenger vehicles recorded impressive growth rates of 22%, 43%, 9%, and 7%, respectively.
Several factors contributed to this growth, including favorable finance options, increased demand for e-Rickshaws, and improved liquidity due to state elections and government spending.
The commercial vehicle segment also experienced a surge in bookings and retail sales, driven by festive cheer and strategic price support from manufacturers. Segments such as cement, iron ore, and coal transport saw particularly high demand.
The online survey indicated an average inventory span of 63-66 days for passenger vehicles and 40-45 days for two-wheelers. Nearly 48.81% of respondents cited good liquidity, while 39.29% were neutral and 11.90% reported bad liquidity. Moreover, 48.81% expressed positive sentiment, 41.67% remained neutral, and 9.52% reported negative sentiment.
Regarding November expectations, 55.95% anticipated growth, while 37.30% expected a flat trend, and 6.75% forecasted a decline. These figures provided a comprehensive overview of the current industry landscape, ensuring a focused approach to address the challenges posed by excess inventory and maintain the sector's growth trajectory.