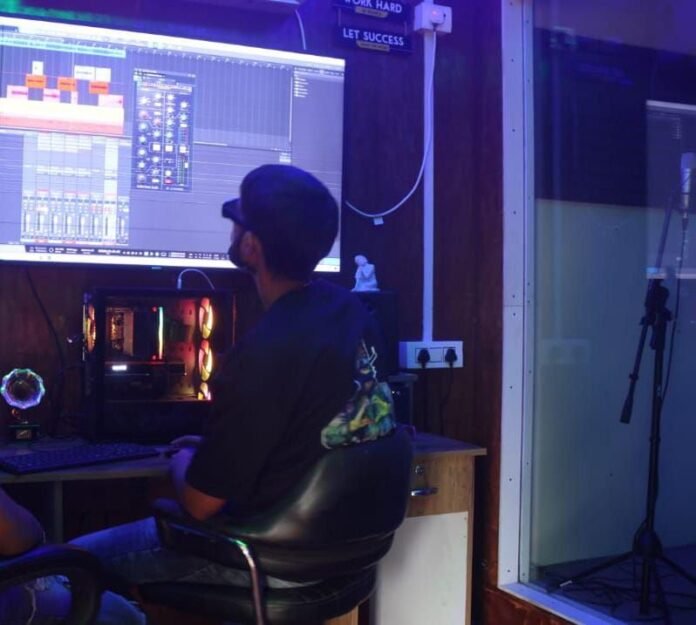 In the tranquil and picturesque setting of the Andaman and Nicobar Islands, a musical phenomenon has been quietly crafting a path to stardom. Meet Arsh, a 23-year-old artist, music producer, and mixing engineer, who is causing ripples in the international music scene with his extraordinary talent and unwavering dedication.
Arsh, hailing from the serene shores of Port Blair, has carved a niche for himself with a string of captivating tracks that have captured the hearts of music enthusiasts worldwide. His portfolio includes hits like "Levitate," "5Foot9," "Moshpit," and "Don't Trip," each a testament to his musical prowess and ingenuity.
What sets Arsh apart is not just his incredible talent but also his ability to collaborate seamlessly with both international and Indian artists. His diverse collaborations have catapulted him into the global limelight, showcasing his versatility and adaptability as a music producer and mixing engineer.
Arsh's journey from the Andaman and Nicobar Islands to international acclaim is nothing short of inspiring. He has become a torchbearer for aspiring artists from smaller regions, proving that talent knows no geographical bounds. With dedication and a passion for his craft, he has represented India on a grand scale, solidifying his status as a musical ambassador for the nation.
Arsh's success story is not only a testament to his musical brilliance but also a reflection of the power of perseverance and talent. As he continues to rise in the music industry, we can't help but anticipate the exciting musical journeys he has in store for us.
The world watches with bated breath as Arsh continues to make waves in the global music scene. With his talent, dedication, and a growing list of achievements, he is undoubtedly a name to watch out for in the coming years. India, and indeed the world, can be proud of the musical prodigy that is Arsh.