At just 20 years old, Anuj Anil Tawari has already made a name for himself as a remarkable fitness model, fitness trainer, and trader. Hailing from Buldhana, Maharashtra, India, Anuj has been captivating the fitness world with his dedication, talent, and numerous achievements.
Anuj's fitness journey began with a passion for bodybuilding and a determination to transform his physique. He honed his skills by acquiring a certification from the prestigious K11 School of Fitness Science in Pune. This certification not only solidified his knowledge but also allowed him to channel his expertise into helping others achieve their fitness goals.
His dedication paid off when he participated in the 2022 Bhopal Men's Physique Competition, where he secured an impressive second rank and was awarded a silver medal. This accomplishment served as a testament to Anuj's unwavering commitment to his craft. Building on this success, Anuj went on to become the overall champion in the MP Men's Physique Bodybuilding competition in 2023, showcasing his exceptional talent and drive.
Beyond his fitness endeavors, Anuj is also an accomplished trader, showcasing his versatility and business acumen. However, despite his various accomplishments, Anuj remains grounded and connected to his roots. He manages his family's provision shop on Ganpati Mandir Road in Pimpalgaon Kale, Buldhana, Maharashtra, showcasing his commitment to his community.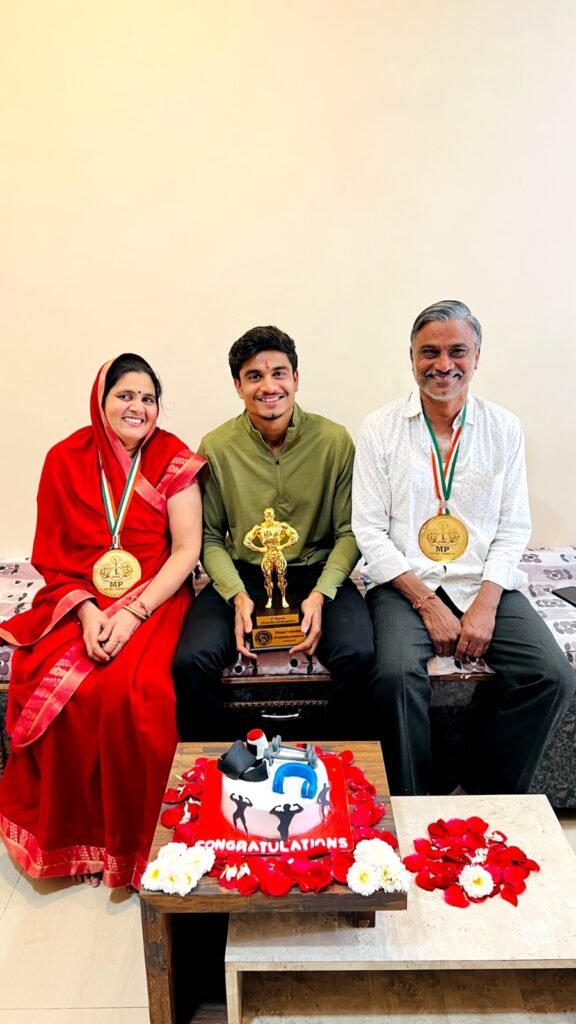 Anuj has garnered a significant following on social media, where he shares his fitness journey, training tips, and motivational content. You can find him on Instagram at (https://www.instagram.com/s_t_u_d_b_o_y_a_n_u_j_/). His Instagram feed is a testament to his hard work, discipline, and positive mindset.
For those who seek his guidance, Anuj can be reached at +91 90968 42737. His dedication to helping others achieve their fitness goals is evident in the way he shares his knowledge and motivates others to live a healthier lifestyle.
As we celebrate Anuj Anil Tawari's accomplishments, it's important to remember that he is just at the beginning of his fitness journey. With his passion, determination, and relentless pursuit of excellence, we can expect even greater achievements from him in the future. Anuj's story serves as an inspiration to all aspiring fitness enthusiasts, reminding us that hard work, discipline, and perseverance can lead to extraordinary success.
Anuj Anil Tawari is a rising star in the world of fitness, demonstrating his prowess as a fitness model, fitness trainer, and trader. With a humble background and a relentless drive, he has proven that age is no barrier to success. Anuj's journey serves as a reminder that with dedication and a positive mindset, anyone can achieve greatness in their chosen field.