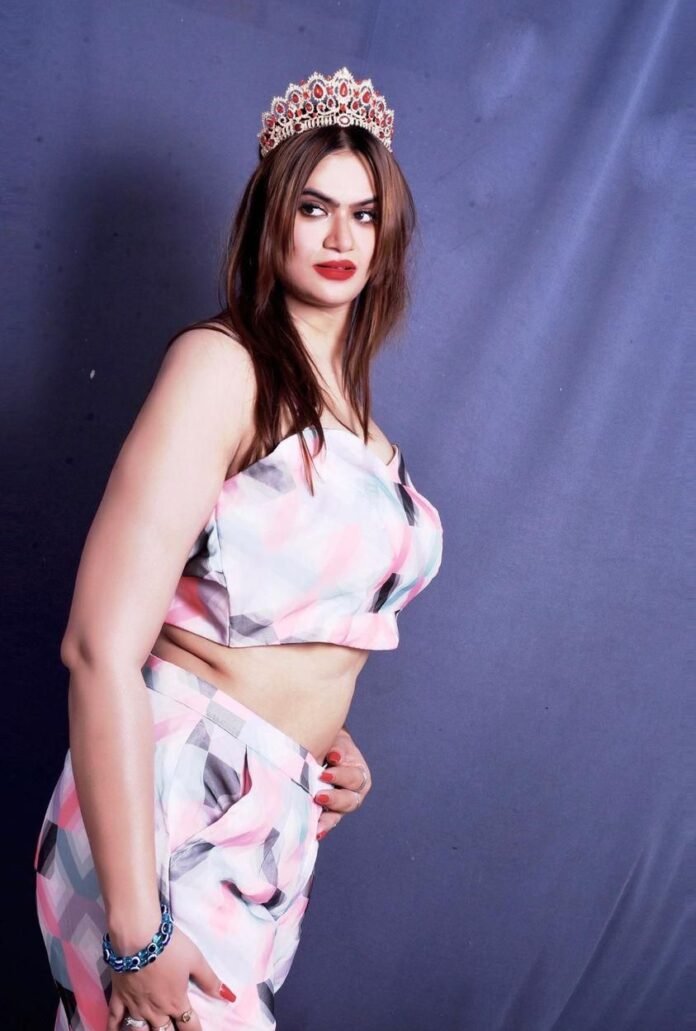 June 5, 2023
In a groundbreaking accomplishment, Aakriti Sharma Kohli, a visionary individual with diverse talents and a strong passion for social work, has been awarded a PhD(Hons) in Occult Healing Sciences, Management Consulting, Yoga, and Social Work. This achievement comes as the culmination of years of dedicated study and relentless pursuit of knowledge. Kohli, a notable figure in the field of holistic healing, is the founder of princyworld.com, a renowned platform that promotes well-being and spiritual growth.
Aakriti Sharma Kohli's academic journey has been nothing short of remarkable. She completed her doctoral studies at Euro Asian University, an esteemed institution known for its interdisciplinary approach to education. Her comprehensive research in occult healing sciences, management consulting, yoga, and social work showcases her commitment to understanding the intricate relationship between the mind, body, and spirit. Kohli's expertise in these areas positions her as a leading authority in the field, inspiring others to explore the profound benefits of holistic practices.
Moreover, Aakriti Sharma Kohli is a distinguished alumna of the prestigious Indian Institute of Management (IIM), where she honed her management and leadership skills. Her academic prowess and practical insights gained from this esteemed institution have undoubtedly contributed to her success in various domains.
Kohli's notable achievements extend beyond academia. She is recognized as a Master Reiki healer, harnessing her intuitive abilities to promote healing and balance. Her platform, www.princyworld.com, serves as a beacon of hope for those seeking holistic solutions to their physical, emotional, and spiritual challenges. Through her profound knowledge and compassionate approach, Kohli has touched the lives of countless individuals, empowering them to embark on their own paths of self-discovery and well-being.
The accolades bestowed upon Aakriti Sharma Kohli are a testament to her dedication and outstanding abilities. She has been honored with prestigious titles such as Opera Mrs. India International winner 2022, Dazzle Ms. Earth Asia Universe, and Mission Dreams Mrs. India runner-up. These achievements serve as an inspiration to individuals striving to make a positive impact on society and create meaningful change.
Despite her extraordinary accomplishments, Kohli remains grounded and credits her parents for her success. She acknowledges their unwavering support and guidance throughout her academic and professional journey. Their encouragement and belief in her abilities have been instrumental in shaping her into the remarkable individual she is today.
Looking ahead, Aakriti Sharma Kohli aims to continue her mission of spreading positivity, wellness, and social awareness through her work. With her diverse skill set and unwavering commitment to making a difference, she is poised to lead and inspire others in the realms of holistic healing, management consulting, yoga, and social work.
As the world recognizes Aakriti Sharma Kohli's achievements, it is clear that she is a force to be reckoned with. Her multidimensional expertise and profound understanding of the human experience make her an invaluable asset to the fields she encompasses. We can only anticipate further groundbreaking contributions from this extraordinary individual in the years to come.
Contact:
Aakriti Sharma Kohli
Founder, PrincyWorld.com
Email: info@princyworld.com
Website: www.princyworld.com